Amica Insurance to Host Fall Career Fair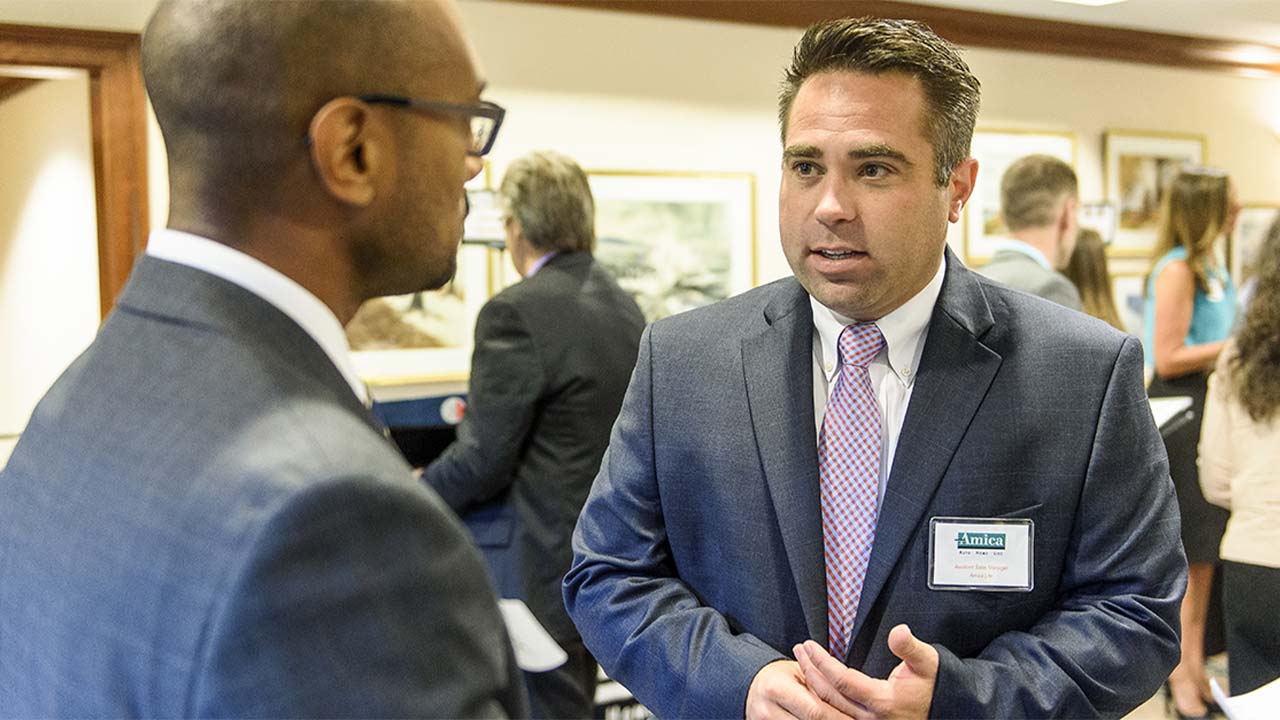 11/01/2019 Lincoln, R.I.
Amica Insurance will host the Amica Fall Career Fair on Thursday, Nov. 7, to discuss job openings and meet with potential candidates. Attendees are encouraged to bring their resumes on the day of the fair.
Here are additional details about the event:
WHAT: The Amica Career Fair will showcase job openings in accounting, marketing, sales and our IT department. Attendees will also learn about the opportunities available in our management trainee program.
WHEN: Thursday, Nov. 7, from 4 to 6 p.m.
WHERE: 100 Amica Way, Lincoln, Rhode Island, in the 100 Building Amphitheater Foyer.
MORE: To sign up for the Amica Career Fair, please click here.
About Amica Insurance
Amica Mutual Insurance Co., the nation's oldest mutual insurer of automobiles, was founded in 1907. The company, based in Lincoln, Rhode Island, is a national writer of auto, home, marine and umbrella insurance. Life coverage is available through Amica Life Insurance Company, a wholly owned subsidiary. Amica employs more than 4,000 people in 44 offices across the country. For more information, visit Amica.com.
Media inquiries can be sent to MediaCenter@amica.com.
Amica Media Center
Twitter: Amica
Facebook: Amica Mutual Insurance Co.