Amica Insurance adds new Directors to Board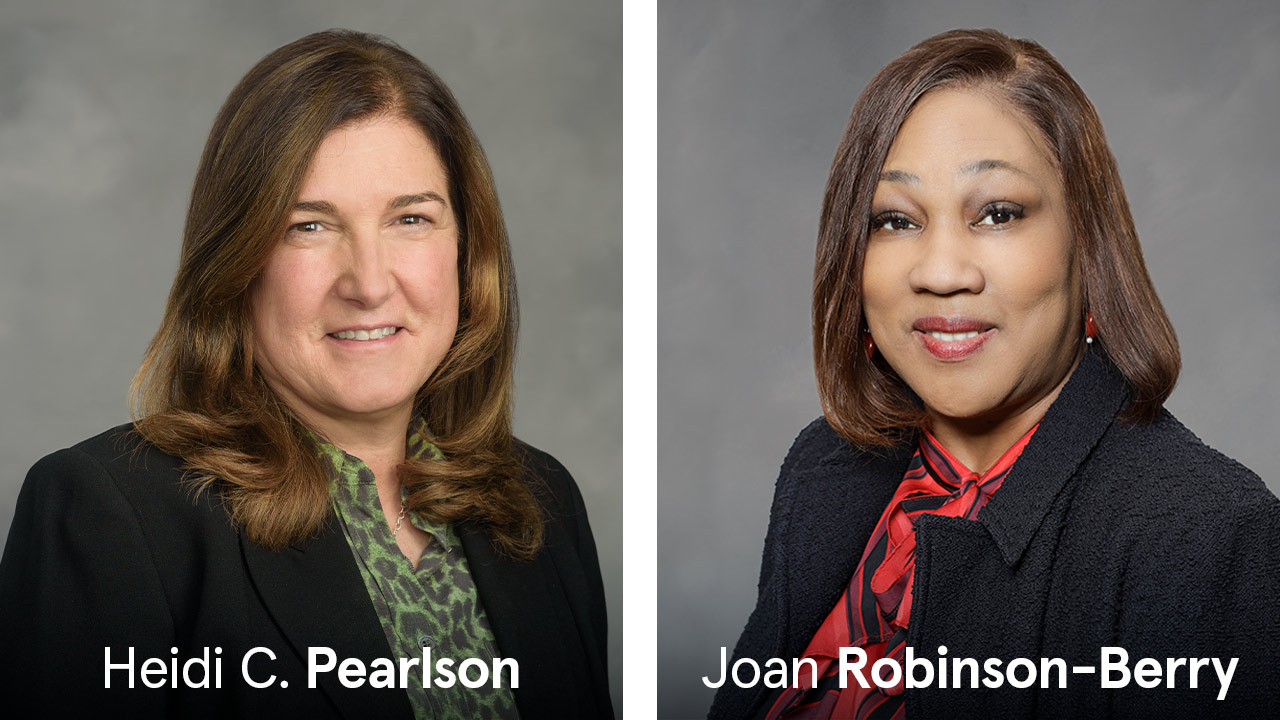 Amica Mutual Insurance Company is pleased to announce the addition of two individuals to its Board of Directors following the retirements of Robert A. DiMuccio and Dr. Donald Julian Reaves:
Heidi C. Pearlson, Independent Financial Consultant and Trustee; Co-Founder and Managing Partner, Adamas Partners, LLC
Joan Robinson-Berry, Senior Vice President and Chief Engineer, Boeing Company (Retired)
Pearlson, who holds a bachelor's degree from Brown University and a master's degree from the Yale University School of Management, co-founded Adamas in 2000 and has 29 years of investment experience in total. In her role with Adamas, she was critically involved in all aspects of the business, including initial fundraising, manager research, client service, compliance and administration.
Robinson-Berry, who holds a bachelor's degree from California State Polytechnic University and a master's degree from the University of California – Riverside, was responsible for strengthening Boeing's enterprise engineering expertise. She encouraged a companywide approach to meeting customer, business and operational priorities with an emphasis on safety, quality and integrity.
Pearlson and Robinson-Berry were formally named to the Board at Amica's Annual Meeting of the Policyholders, held Thursday (Feb. 9) at the corporate headquarters.
"We're excited to have Heidi and Joan join our Board, and we look forward to benefiting from their wealth of business knowledge and expertise," said Amica President and CEO Ted Shallcross. "I'd also like to thank Bob DiMuccio and Donald Reaves for their many years of service and thoughtful guidance."
To learn more about Amica's Board, click here.
About Amica Insurance
Amica is the longest-standing mutual insurer of automobiles in the U.S. A direct writer, Amica also offers home, life, marine and umbrella insurance, as well as annuities. 
Founded on principles of outstanding service, Amica creates peace of mind and builds enduring relationships with its customers. That mission is shared and supported by thousands of employees across the country. Visit Amica.com.