Amica selects Mother as new creative/media agency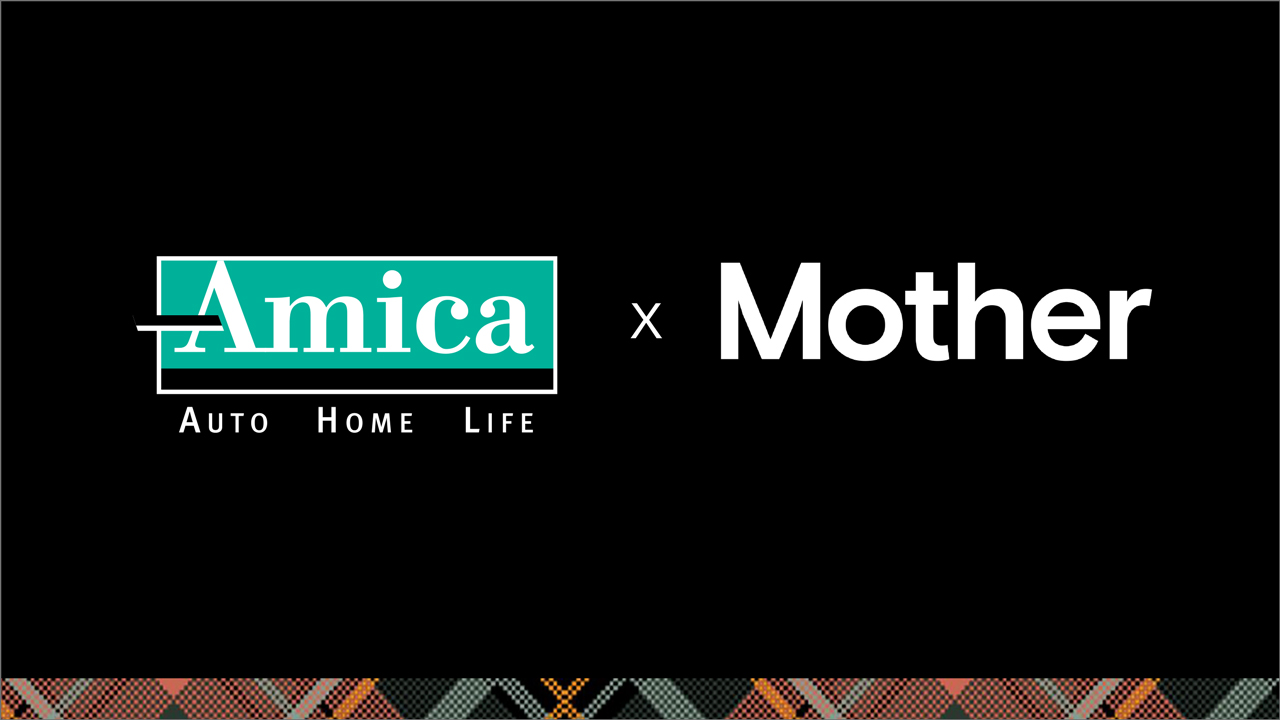 Amica Insurance today announced that independent creative company Mother in New York and Media by Mother will serve as its new lead integrated agency of record. The announcement comes after a competitive review that was initiated this winter.

Working closely with Amica's marketing leadership, Mother will be responsible for overall strategy, creative, go-to-market planning and media for the brand. Mother's initial work for Amica is expected to debut later this year. Mother's other clients include Target, Dave & Buster's, Panera, Sonic and Postmates.

"We met outstanding agencies and many talented people throughout our review, and we're extremely appreciative of the time and thought they put into their proposals," said Tory Pachis, Vice President of Marketing at Amica. "Mother took a thoughtful approach centered on Amica's unique place in the highly competitive insurance market. They impressed us with powerful creative and media insights, as well as an innovative approach to building brand awareness. We have bold ambitions for our business, and we're confident that Mother will help us accelerate brand growth."

Pachis continued: "We'd also like to express our sincere thanks to Cronin, our outgoing agency, for 15 years of dedicated service."
"We could not be more excited and proud to be partnering with the Amica team on the future of their brand and business," said Peter Ravailhe, CEO and Partner of Mother. "The insurance category has a very conventional playbook for marketing, and has largely commoditized its offering. As a result, throughout this process, we saw tremendous opportunities for growth and potential to reposition the Amica brand in the hearts and minds of both their existing and future customers."

Mother will begin working with Amica immediately. The Amica agency review was managed by Joanne Davis Consulting, New York, New York.
Media Contact
Brendan Dowding / Amica Insurance / bdowding@amica.com
Matt Van Hoven / Raven Public Relations / matt@ravenpublicrelations.com
About Mother
Mother is an independent and entrepreneurial family of companies that helps brands solve their biggest business challenges through creativity. Founded around a kitchen table in 1996 by a group of independent, free-thinking individuals, over 750 like-minded people globally are now a part of the Mother Family, with offices across London, New York, Los Angeles and Shanghai.
Mother Industries encompasses all of the Mother businesses, including Mother Design, Media by Mother, Mother Goods (IP Mother develops), SuperBloom House (Modern Media Production) and Mother Ventures (companies Mother invests in). Learn more: motherfamily.com.
About Amica Insurance
Amica is the longest-standing mutual insurer of automobiles in the U.S. A direct writer, Amica also offers home, life, marine and umbrella insurance, as well as annuities. 
Founded on principles of outstanding service, Amica creates peace of mind and builds enduring relationships with its customers. That mission is shared and supported by thousands of employees across the country. Visit Amica.com.