Amica raises more than $66,000 for ALS Association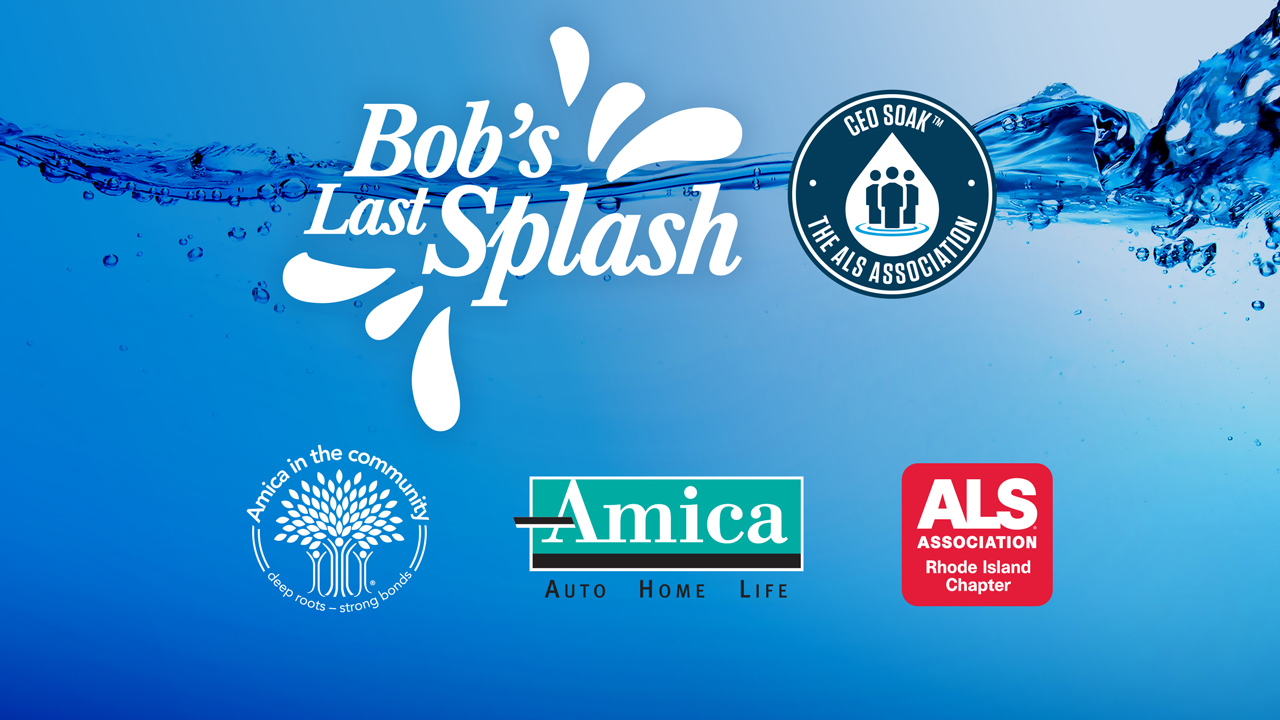 Amica Insurance was proud to take part in the second CEO Soak, a reimagined version of the Ice Bucket Challenge in support of the ALS Association's Rhode Island Chapter.
Through employee, public and company donations, Amica raised more than $66,000 to increase ALS awareness and assist those battling the disease. Amica was the top fundraising company in the state for the second year in a row.

Amica Chairman, President and CEO Robert A. DiMuccio was first soaked at Amica headquarters in July, and once again at NBC 10 WJAR on Aug. 18 with the state's other top teams. Fundraising efforts at Amica were focused on the theme "Bob's Last Splash" to honor DiMuccio ahead of his retirement later this year.
When interviewed by WJAR earlier this summer about his involvement, DiMuccio said, "It feels good when you get together and you collaborate, and you end up with a good result – which is raising money for the disease and bringing people together."
Visit the Rhode Island Chapter's website for more information about this year's event.
About Amica Insurance
Amica is the longest-standing mutual insurer of automobiles in the U.S. A direct writer, Amica also offers home, life, marine and umbrella insurance, as well as annuities. 
Founded on principles of outstanding service, Amica creates peace of mind and builds enduring relationships with its customers. That mission is shared and supported by thousands of employees across the country. Visit Amica.com.