Amica & MADD Share 6 Safety Tips for Teen Drivers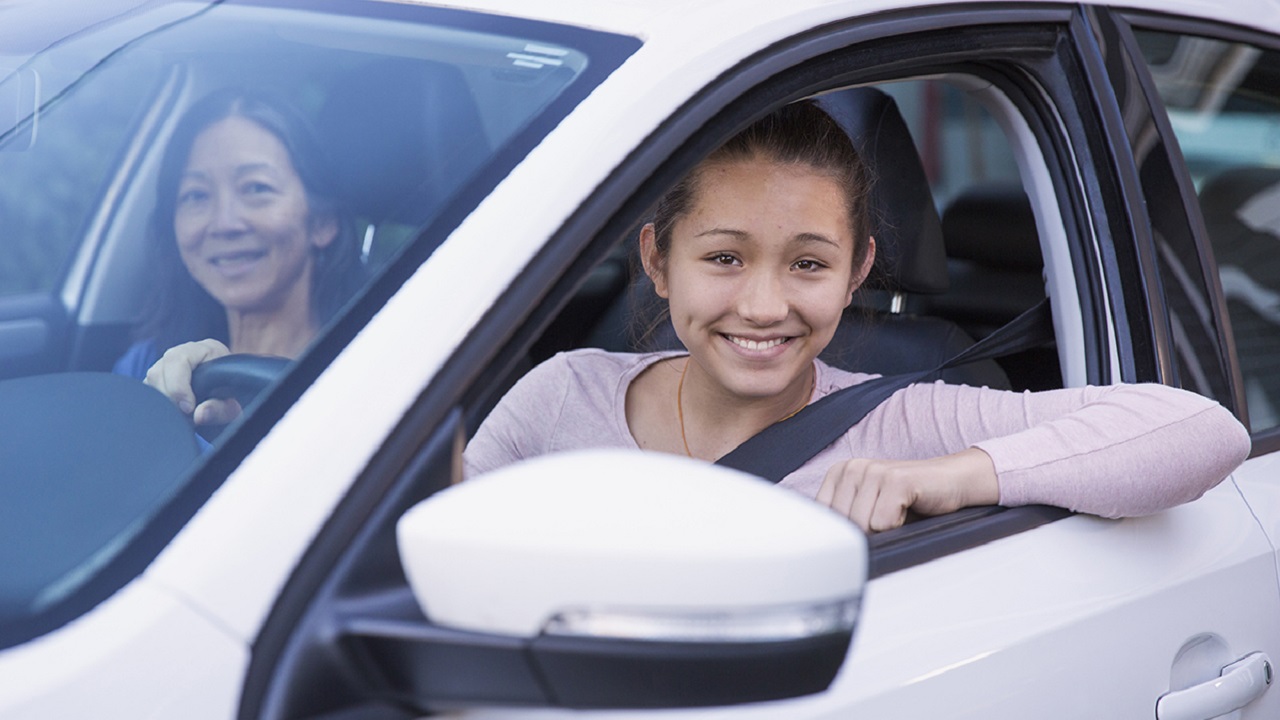 In a few weeks, schools will be letting out for the summer, and, despite the pandemic, many will be hitting the road for vacation travel. This puts many teens at risk during the "100 Deadliest Days of Summer," the period between Memorial Day and Labor Day.
In preparation for this dangerous driving period, Amica Insurance encourages parents to be actively involved in educating their teens about risky driving behaviors. When teens take the wheel, their inexperience can be a problem – for themselves, their passengers and others on the road.
According to the Centers for Disease Control and Prevention (CDC), teen drivers between the ages of 16-19 are three times more likely than drivers 20 and older to be involved in a deadly crash. Here are six tips for parents to help instill good driving behaviors:
Encourage your teen to leave 16 car lengths (approximately 243 feet) of space between themselves and the car in front of them when driving 55 mph.
Remind your young driver that they're still learning. Their driving style should be assertive, not aggressive.
Suggest that your teen keep their mobile device turned off, in the glove compartment or locked in a dashboard holder out of reach. Hands-free communication can also take attention from the road and perhaps shouldn't be allowed until your child has more experience.
Explain the importance of a seat belt in a collision. In 2018, nearly half of all fatalities from motor vehicle crashes involved teens and adults who didn't buckle up.
Make sure your child reviews your state's restrictions – and allowances – as they reach each step of the graduated licensing process. 
As a parent or guardian, you also can set your own boundaries and expectations.
Additionally, the CDC says that underage drinking is responsible for more than 4,300 deaths each year, and can lead to early addiction and many other dangerous outcomes.
This year, Amica has partnered with Mothers Against Drunk Driving® (MADD) by supporting the organization's Power of You(th)™ program, an ongoing effort to protect youth and make a safer future for tomorrow's drivers. The program features interactive presentations delivered by certified facilitators to help youth explore the real, short- and long-term impacts of drinking underage, including how it damages developing brains, and can have long-lasting social consequences. MADD also offers tools directly to teens to encourage them to use their power to keep themselves and their friends safe.
For more information on MADD's Power of You(th)® program, to request a presentation or to download the teen booklet, visit madd.org/power-of-youth.
 
About Mothers Against Drunk Driving
Founded in 1980 by a mother whose daughter was killed by a drunk driver, Mothers Against Drunk Driving® (MADD) is the nation's largest nonprofit working to end drunk driving, help fight drugged driving, support the victims of these violent crimes and prevent underage drinking. MADD has helped to save more than 390,000 lives, reduce drunk driving deaths by 53 percent and educate parents and teens on making safe choices. MADD's Campaign to Eliminate Drunk Driving® calls for law enforcement support, ignition interlocks for all offenders, advanced vehicle technology and designating a non-drinking driver. MADD has provided supportive services to nearly one million drunk and drugged driving victims and survivors at no charge through local victim advocates and the 24-Hour Victim Help Line 1-877-MADD-HELP. Visit www.madd.org or call 1-877-ASK-MADD.
 
About Amica Insurance
Amica is the longest-standing mutual insurer of automobiles in the U.S. A direct writer, Amica also offers home, life, marine and umbrella insurance, as well as annuities. 
Founded on principles of outstanding service, Amica creates peace of mind and builds enduring relationships with its customers. That mission is shared and supported by thousands of employees across the country. Visit Amica.com.