Amica Holds Annual Meeting
Amica Insurance reports continued growth, an increase in digital self-service in 2019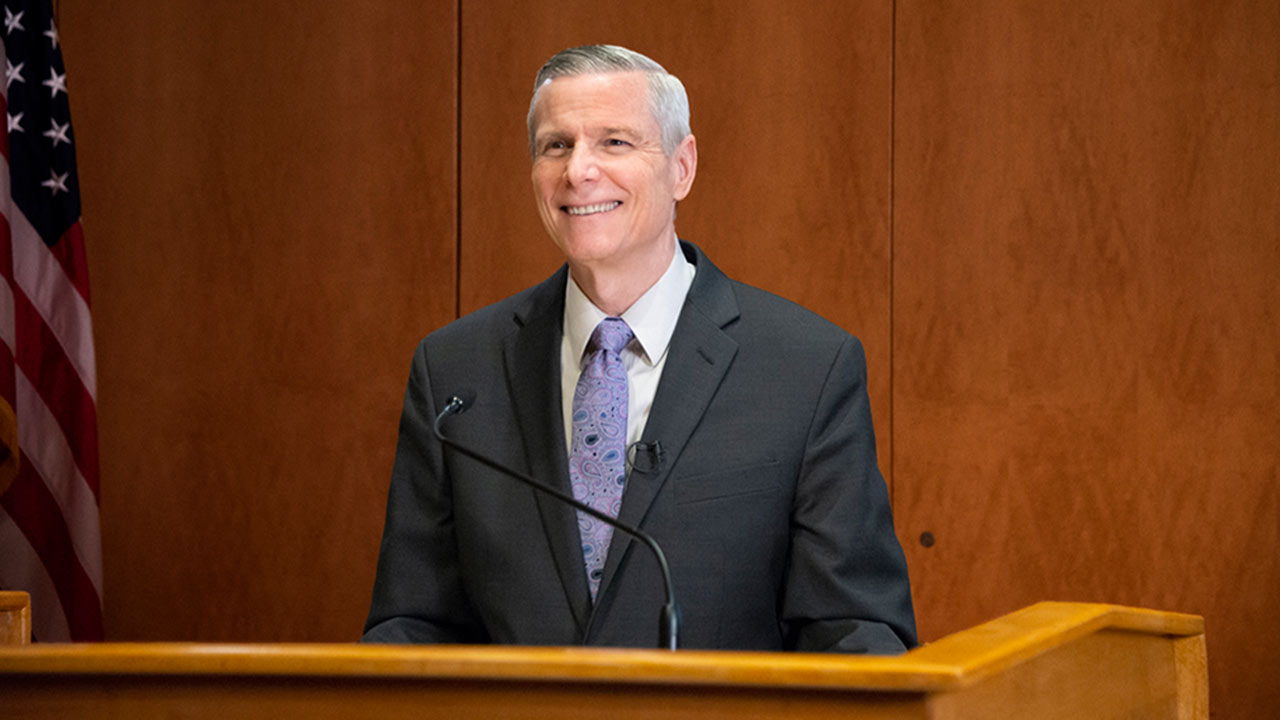 Amica Mutual Insurance Company reported growth and continued financial stability in 2019, as well as increased use in the company's digital platforms.

Amica Chairman, President and Chief Executive Officer Robert A. DiMuccio announced the results today during the company's annual meeting at its corporate headquarters.
In 2019, Amica's earned premiums totaled $2.4 billion, and net income was $161 million.
"As a mutual insurer, our primary focus is in maintaining a strong financial position through a conservative business philosophy and a well-managed investment portfolio," DiMuccio said.
Amica saw a steady increase in the number of customers who chose to do business using self-service tools. More than half of the transactions completed in 2019 were handled by the customer without the need for an Amica representative.
"We strive to make the customer experience as simple as possible through these digital tools," DiMuccio said. "We do so, however, with the knowledge that, at its core, insurance is a people business."
Amica Life Insurance Company, which celebrated its 50th anniversary in 2019, also reported another strong year. It generated $7.7 million in new life premium and nearly 8,000 new life policies.
"Amica has been in business for 112 years, and we continue to evolve as a company," DiMuccio said. "As we do, we'll maintain our focus on building enduring relationships with our customers."
About Amica Insurance
Amica is the longest-standing mutual insurer of automobiles in the U.S.
A direct writer, Amica also offers home, life, marine and umbrella insurance, as well as annuities.
Founded on principles of outstanding service, Amica creates peace of mind and builds enduring relationships with its customers. That mission is shared and supported by thousands of employees across the country. visit Amica.com.
Media inquiries can be sent to MediaCenter@amica.com.
Amica Media Center
Twitter: Amica
Facebook: Amica Mutual Insurance Co.