Amica Receives D&I Award from PBN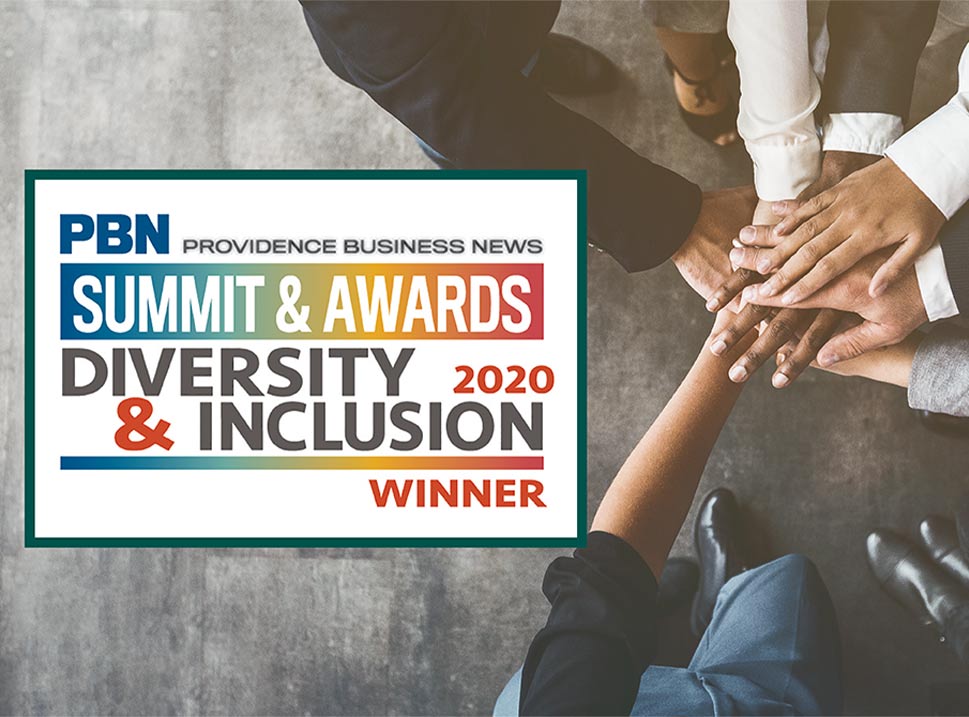 Amica Insurance is pleased to announce it has received a 2020 Diversity & Inclusion Award in the Insurance/Financial Services category from Providence Business News (PBN).
The award was presented at PBN's 2020 Diversity & Inclusion Summit and Awards program, held virtually on Dec. 10. It recognizes companies and leaders in Rhode Island who've made strides in leveraging diversity and inclusion to bring workplace excellence to their organizations.
"Amica aligns its diversity and inclusion strategy with its overall business objectives," said Jill Andy, Senior Vice President in Human Resources at Amica. "Metrics are important in measuring our success, but diversity and inclusion isn't just quantitative. There is also a qualitative piece where we want employees to know they work for a company that accepts and respects them for who they are."
Each year, Amica hosts quarterly trainings on various diversity and inclusion topics for its employees. Topics have included gender diversity, conscious inclusion, world beliefs, exploring perceptions, gender differences, exploring personal filters, being an ally, working across cultures and how to build resilience.
"We consider D&I to be ingrained in our corporate culture," Andy said. "It's not just about checking a box or doing something because you 'have to.' You have to deeply believe in it and make it a part of everything you do."
About Amica Insurance
Amica is the longest-standing mutual insurer of automobiles in the U.S. A direct writer, Amica also offers home, life, marine and umbrella insurance, as well as annuities. 
Founded on principles of outstanding service, Amica creates peace of mind and builds enduring relationships with its customers. That mission is shared and supported by thousands of employees across the country. Visit Amica.com.