Amica Receives Best Customer Satisfaction Among National Homeowner Insurers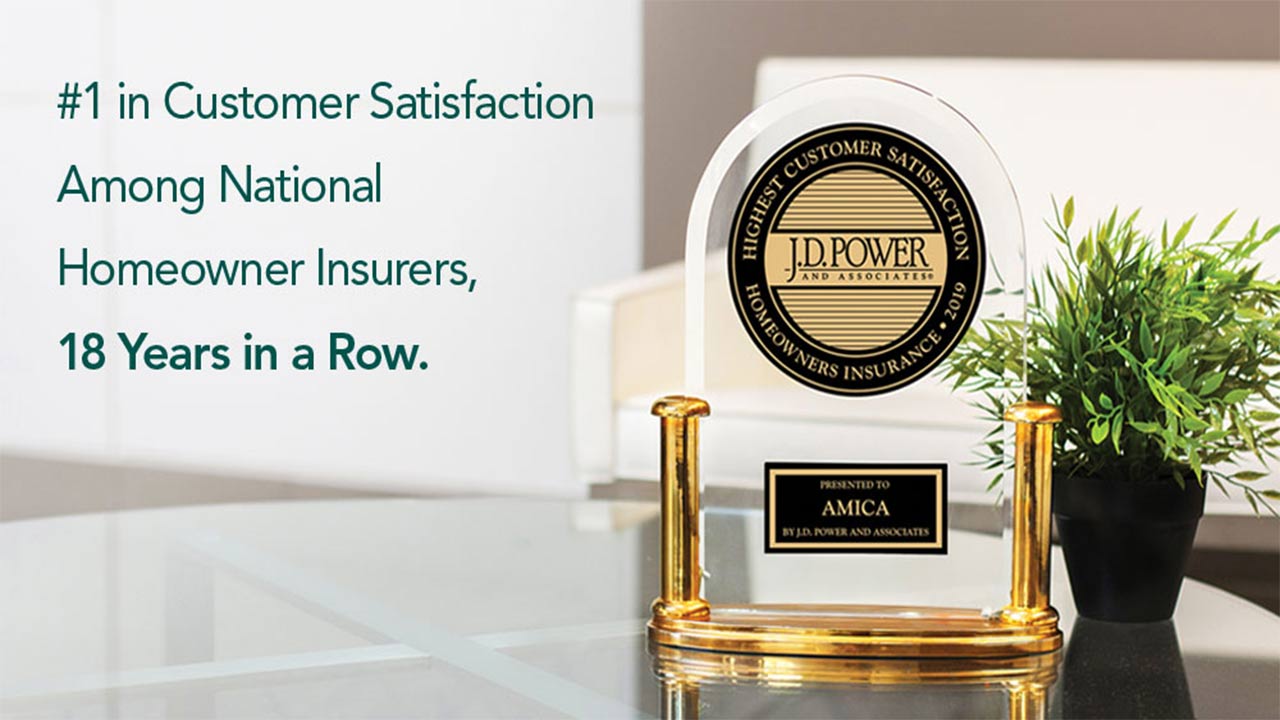 For the 18th consecutive year, Amica Insurance received "Highest Customer Satisfaction Among National Homeowner Insurers" in the J.D. Power 2019 U.S. Home Insurance StudySM. Amica's score of 845 (on a 1,000-point scale) was 29 points higher than the national average.

"I'm thankful to all of our employees who work so diligently to provide our customers with top-notch service," said Robert A. DiMuccio, chairman, president and CEO of Amica. "Our teams have worked hard this past year to provide a deep commitment to our customers. They are the reason we have once again earned this distinguished recognition."
The study incorporates insights about customer digital preferences and trends, along with information on how customer satisfaction impacts the profitability of an insurance company; how each service event in the relationship between a customer and their insurer impacts their overall perception of the company; and critical service standards that drive higher satisfaction. To learn more about the study, click here.
About Amica Insurance
Amica is the longest-standing mutual insurer of automobiles in the U.S.
A direct writer, Amica also offers home, life, marine and umbrella insurance, as well as annuities.
Founded on principles of outstanding service, Amica creates peace of mind and builds enduring relationships with its customers. That mission is shared and supported by thousands of employees across the country. visit Amica.com.
Media inquiries can be sent to MediaCenter@amica.com.
Amica Media Center
Twitter: Amica 
Facebook: Amica Mutual Insurance Co.
Amica Mutual received the highest score in the J.D. Power 2002-2019 U.S. Home Insurance Studies of customers' satisfaction with their home insurance provider. Visit jdpower.com/awards.