Amica Insurance has 4 tips for pet preparedness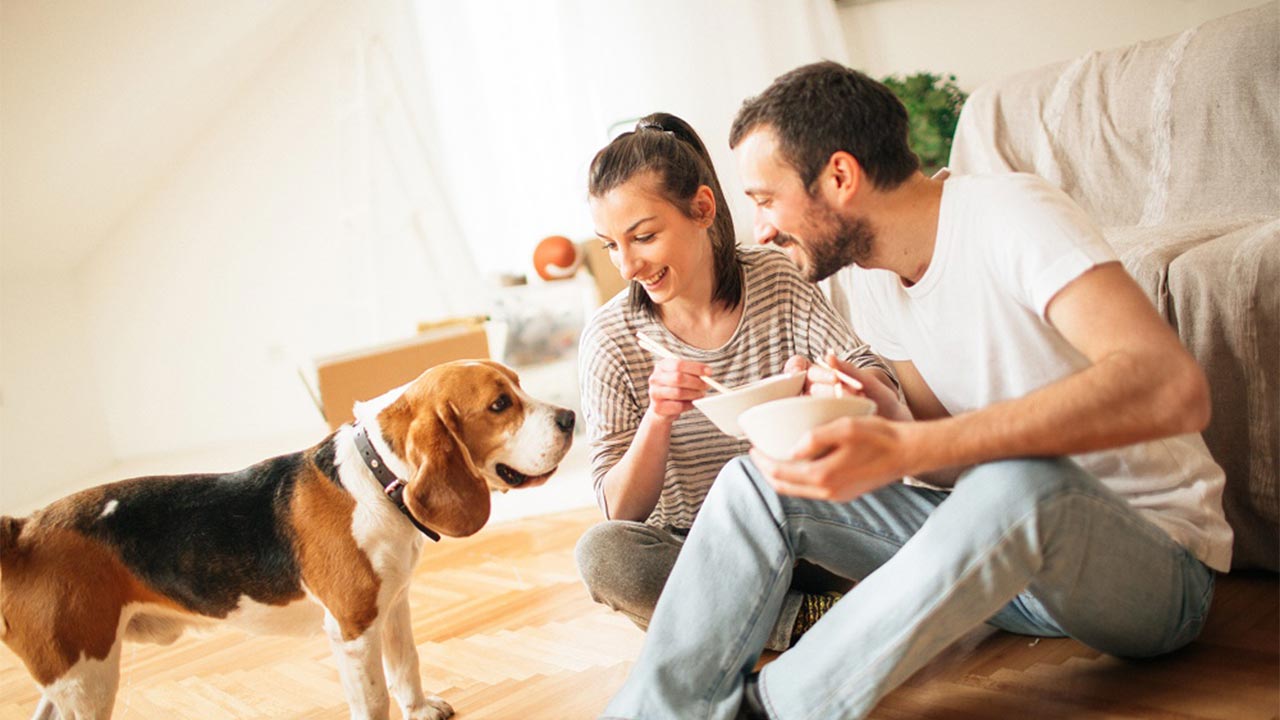 08/06/2019 Lincoln, R.I.
An emergency can happen at any time. There are steps you can take now to help keep your pets safe during these situations.
According to The Humane Society of the United States, 65 percent of American households include at least one pet. Amica is sharing five safety tips from the American Society for the Prevention of Cruelty to Animals (ASPCA) to help keep your pets safe:
Get rescue alert stickers for your windows
Make sure these stickers are visible to rescue workers, as it will alert them that there are pets inside your home. The stickers should include the type and number of pets, as well as the name and phone number of your veterinarian. These are available on the ASPCA website.
Arrange a safe haven
In the event of an evacuation, have a safe place to take your pets, such as a kennel or animal shelter. Never leave pets behind, as they may become trapped or exposed to life-threatening hazards.
Choose designated caregivers outside your evacuation zone
When choosing a temporary caregiver, consider someone who's generally at home during the day. This person should also be familiar with your pet and understand the responsibility of caring for it.
Prepare emergency supplies and traveling kits
Even if you think you may be gone for only a day, prepare as if you won't return for several weeks. Make sure pets are microchipped and wearing collars and updated ID tags. Also, store leashes and emergency kits (containing food, feeding dishes, toys, medicine, etc.) as close to an exit as possible.

About Amica Insurance
Amica Mutual Insurance Co., the nation's oldest mutual insurer of automobiles, was founded in 1907. The company, based in Lincoln, Rhode Island, is a national writer of auto, home, marine and umbrella insurance. Life coverage is available through Amica Life Insurance Company, a wholly owned subsidiary. Amica employs more than 4,000 people in 44 offices across the country. For more information, visit Amica.com.
Media inquiries can be sent to MediaCenter@amica.com.
Amica Media Center
Twitter: Amica
Facebook: Amica Mutual Insurance Co.