Splash Safely This Summer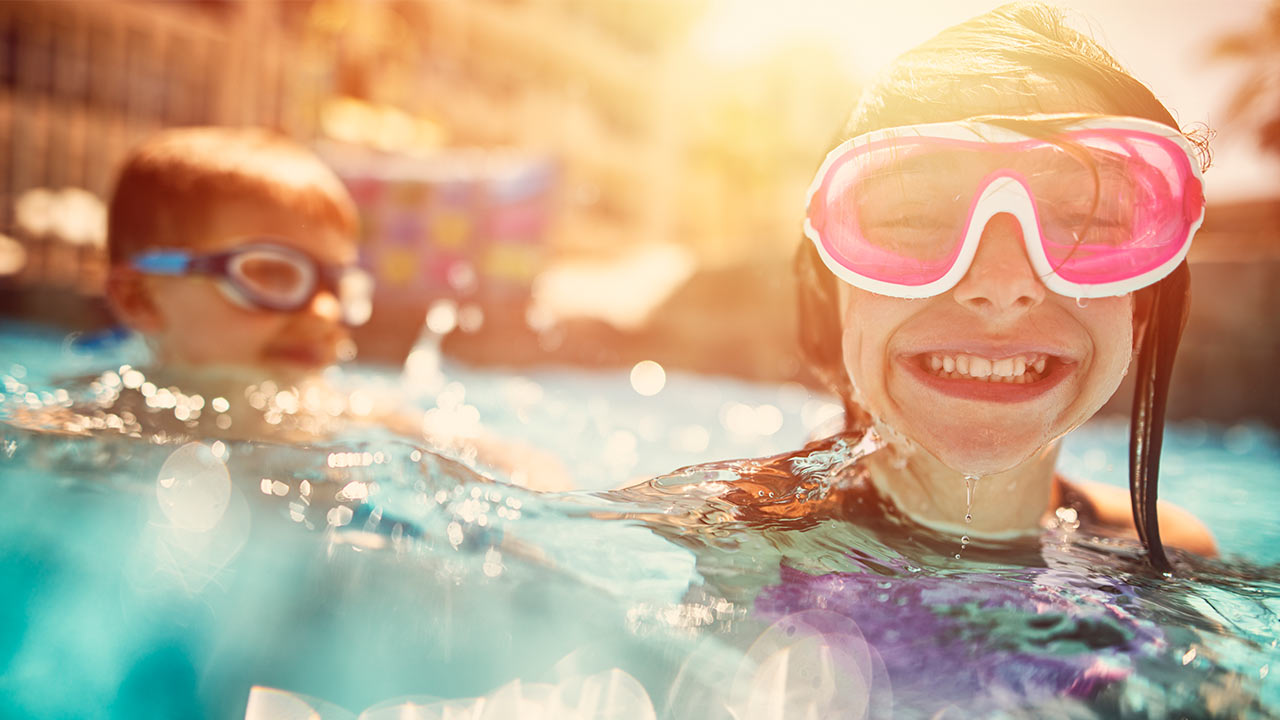 As the temperature rises, more people will cool off and relax in backyard pools with their family and friends. Yet, pool-related accidents, especially those involving young children, can happen in an instant.

According to the Centers for Disease Control and Prevention (CDC), drowning is the leading cause of injury-related death in children ages 1 to 14 years old. The National Safety Council (NSC) reports that 74% of drowning incidents of those under 15 occurred in residential locations. But children are not the only ones at risk. The American Red Cross notes that 10 people die each day in the U.S. from unintentional drowning and, on average, two of them are under age 14.
These water safety tips below, compiled from the CDC, Red Cross and Pool Safely, can help you ensure safety is a priority this summer and potentially save a life.
Water safety 101
Never swim alone, and only go in the water if you know how to swim and the body of water matches your skill level.
Never leave a child or inexperienced swimmer unattended in or near the water—enforce adult supervision.
Take swimming lessons to learn proper swimming techniques and water safety; classes are available for all ages and swim levels.
Have young children and inexperienced swimmers wear a U.S. Coast Guard-approved life jacket when near the water.
If in a public setting, only swim in designated areas that are supervised by lifeguards.
Precautions for pool owners
Make sure pools are gated, locked and/or alarmed, and that wading pools are emptied when not in use.
Be sure to always cover your pool and secure the perimeter with the proper barriers (for example, fencing) to prevent children from falling in.
Ensure all pools—both in the backyard and at public places—have compliant drain covers and teach young swimmers to stay away from drains, pipes and other openings.
Regularly test and adjust the chemical levels to minimize the risk of earaches, rashes or more injuries.
Prepare for an emergency
Establish and enforce rules and safe behaviors.
Have the appropriate supplies nearby, such as reaching/throwing equipment, cell phone and first-aid kit.
Learn how to recognize and respond to a swimmer in distress, and how to perform CPR on both children and adults.
 If a child is missing, always check the pool first.
The information in this article was obtained from a source or sources that are not associated with Amica. The information is reliable and accurate to the best of our knowledge.
About Amica Insurance
Amica is the longest-standing mutual insurer of automobiles in the U.S.
A direct writer, Amica also offers home, life, marine and umbrella insurance, as well as annuities.
Founded on principles of outstanding service, Amica creates peace of mind and builds enduring relationships with its customers. That mission is shared and supported by thousands of employees across the country. Visit Amica.com.