Empathy in Action Spotlight:  Judy's Mission Ovarian Cancer Foundation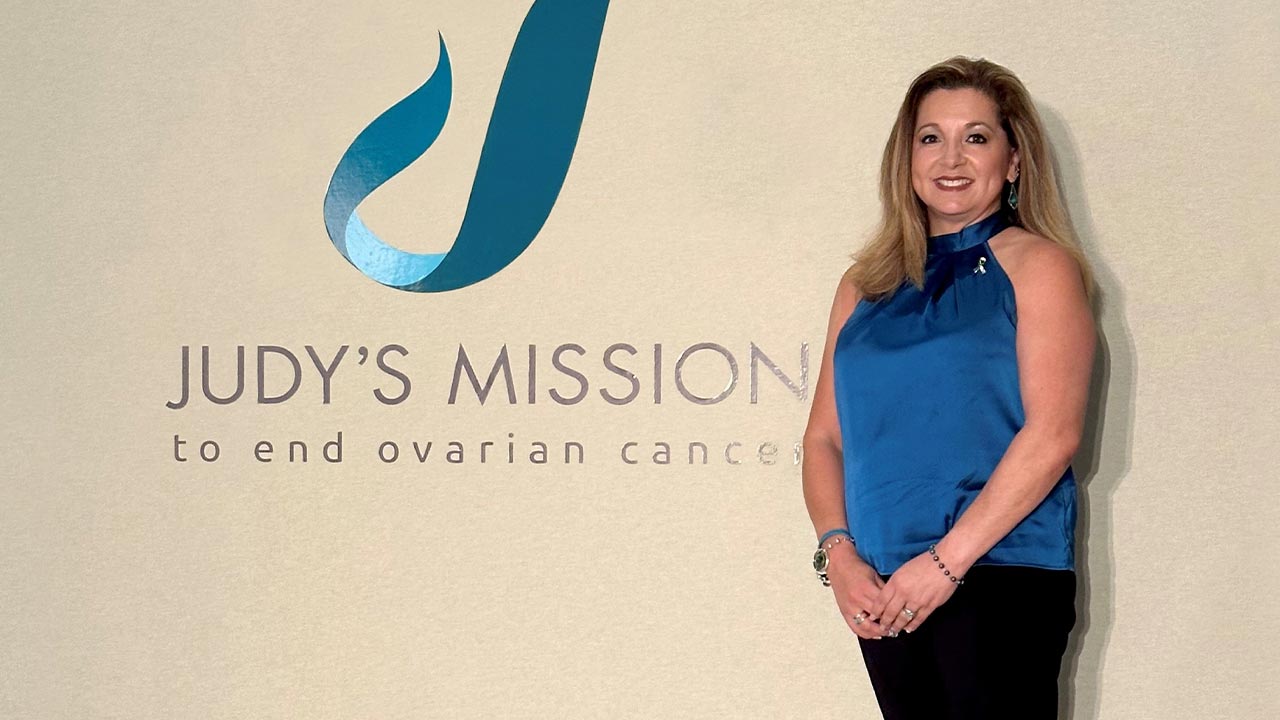 Amica Mutual Insurance Company champions empathy and encourages its employees to do the same. That's why Amica offers employees a variety of ways to give back to their communities through causes that are important to them. One of these is the Employee Community Involvement Program that provides grants to organizations employees and their spouses actively support. Blanca Svatek is an Amica employee who leveraged the support of this program to a cause that is dear to her.
When Blanca was diagnosed with stage 3C ovarian cancer, she knew that she wanted to do something to help the more than 19,000 women diagnosed each year with this often-overlooked cancer. While participating in the Sprint for Life fundraiser at MD Anderson Medical Center, she found Judy's Mission Ovarian Cancer Foundation. "I really connected to their efforts to educate new physicians and nurses about this cancer through personal stories like mine," shares Blanca.
With the help of technology, Blanca was able to virtually present her story seven times in 2022. "I am able to share the details of how my cancer was found, how my medical team was involved and encourage students to remember my story when they talk with their female patients." Additionally, Blanca is a member of the Judy's Mission board and helped with the annual fundraiser luncheon.
That's why she was so pleased to present a check to Judy's Mission from Amica in recognition of her volunteer efforts with the Survivors Teaching Students (STS) program. "Amica was so supportive when I was diagnosed," Blanca recalls. "I was a top salesperson, and I was worried about my numbers, but my managers always had my back. And when I returned from leave and having lost my hair after chemo, my co-workers welcomed me back by all wearing hats. And now, almost 19 years later, Amica is still helping me." This is the fifth time that Amica has provided a grant in Blanca's name.
Amica is proud of the time and effort its employees contribute to their communities. Employees truly put empathy in action both in their jobs as well as with the outstanding organizations they choose to support. "As a Rhode Island-based company, we look to our employees across the country to tell us what their communities' needs are," said Nicole Bailey, Corporate Social Responsibility and Events Manager at Amica. "Over 50% of the Foundation's funding is employee directed to causes they and their families care about."
About Judy's Mission Ovarian Cancer Foundation
The Foundation honors the memory of Judith L. Robinson, a NASA scientist diagnosed with ovarian cancer at age 57, by promoting awareness about ovarian cancer, advocating for those who have been diagnosed and funding research for the development of effective screening and treatment.
About Amica Insurance
Amica is the longest-standing mutual insurer of automobiles in the U.S. A direct writer, Amica also offers home, life, marine and umbrella insurance, as well as annuities. 
Founded on principles of outstanding service, Amica creates peace of mind and builds enduring relationships with its customers. That mission is shared and supported by thousands of employees across the country. Visit Amica.com.