Amica raises $48,000 for ALS Association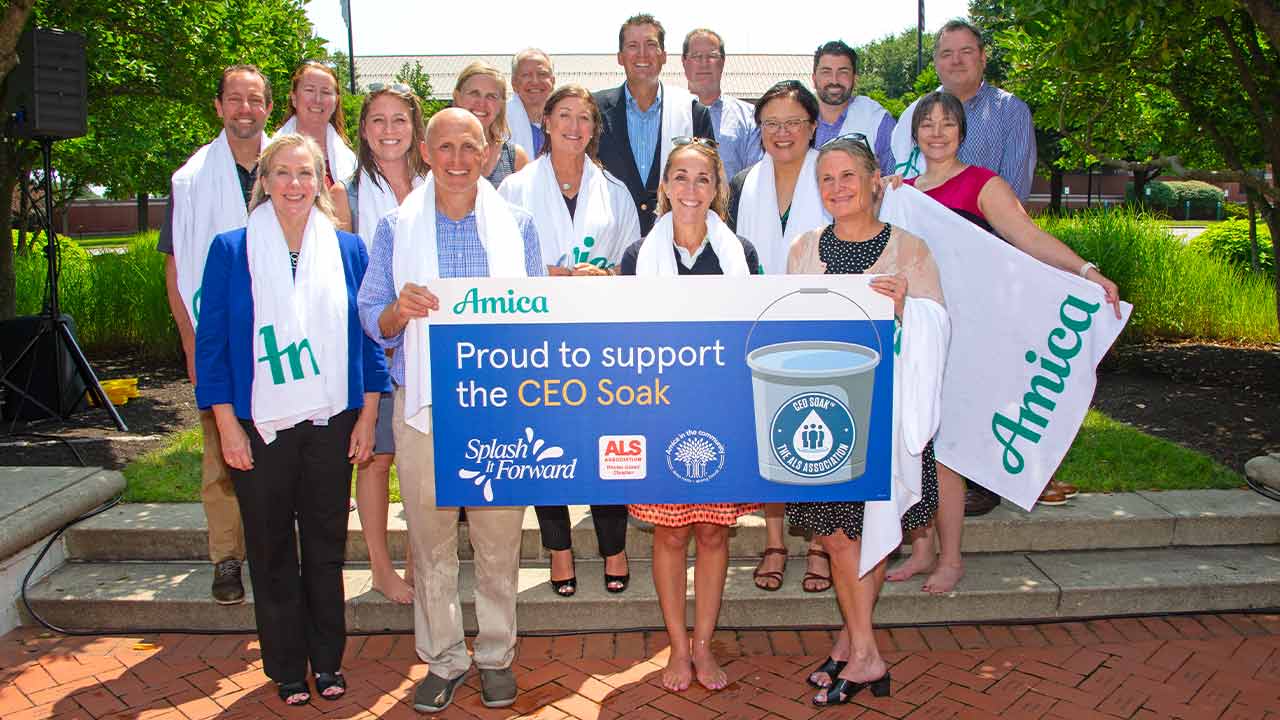 Amica Insurance was proud to take part in the 2023 CEO Soak, a reimagined version of the Ice Bucket Challenge, in support of the ALS Association Rhode Island Chapter.
Through employee, public and company donations, Amica raised more than $48,000 to increase ALS awareness and assist those battling the disease. Amica was among the top fundraising companies in the state, and has raised over $192,000 in the past three years.

Amica President and CEO Ted Shallcross was first up to be soaked at the event that took place at Amica headquarters in late July. Fundraising efforts were focused on the theme "Splash It Forward." For each $2,000 that was raised, another member of the leadership team was soaked, for a total of 16 splash-ees this year, including Shallcross.
"I'm thrilled that the Amica team stepped up once again in raising funds to help support those impacted by ALS," Shallcross said. "Amica is based in Rhode Island and many of our employees live here, and I'm proud of the generosity and time that we have invested in the causes we support both in Rhode Island and across the country."
Visit the ALS Association Rhode Island Chapter website for more information about this year's event.

About Amica Insurance
Amica is the longest-standing mutual insurer of automobiles in the U.S. A direct writer, Amica also offers home, life, marine and umbrella insurance, as well as annuities. 
Founded on principles of outstanding service, Amica creates peace of mind and builds enduring relationships with its customers. That mission is shared and supported by thousands of employees across the country. Visit Amica.com.