What to Update and Whom to Notify When You Move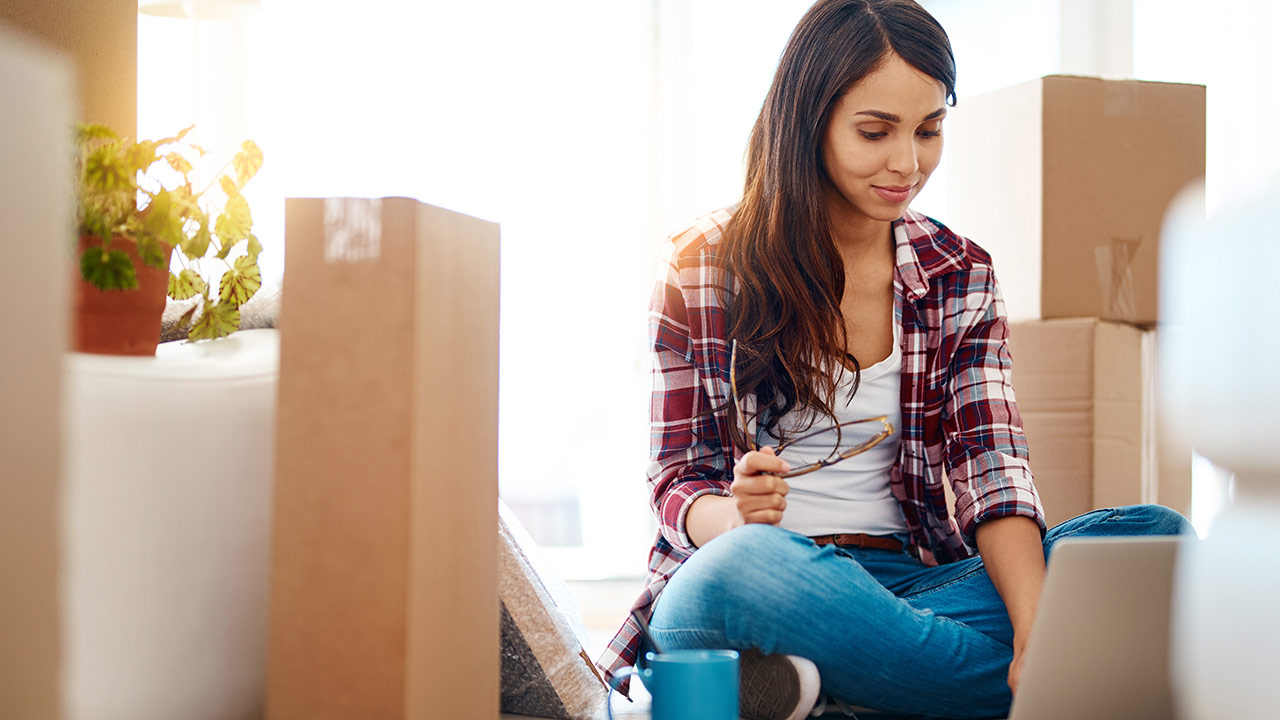 The boxes are all packed, the truck is nearly loaded and you're finally ready to embark on your big move to your new home. But wait – have you forgotten something? It's important to remember to notify all the necessary people, places and businesses in your life that you've got a new residence. This way, bills don't get missed, important documents aren't delayed in the mail and you won't experience any lapses in services.

Below are some tips to help you know what to update and whom to notify when you move.
The post office
It's the smart place to start when you make your moving plans. Notifying the post office that you're on the move will ensure any mail sent to your previous residence will be forwarded to your new one for a year. You can change your address online, and choose a specific date to activate forwarding. (You can avoid a small fee by changing it in person at your local post office.) It's recommended that you alert the post office at least a week before you move to avoid gaps between the move and when mail forwarding can begin.
Gas and electricity
Make sure to give utility companies ample notice as to when and where you're moving. Have the electric company turn on the power at your new place on the morning of your move.
Internet, cable and phone
Some of us would really miss our wireless internet and streaming services. Don't forget to update your address with your internet and cable providers prior to moving, preferably as early as you can. This includes your smartphone carrier (as well as the phone company if you use a land line), so you won't miss your monthly bill. Keep in mind that provider plans can vary by ZIP code, so be sure to check if your current plans will remain the same.
Taxes and Social Security
Federal and state government revenue agencies need your correct address information. Keep your tax information current by filling out a change of address form (Form 8822) with the IRS. Go to your state government's website for its specific change-of-address directions. Most states will allow you to make the change online.
Don't forget to inform any accountants, tax and financial advisors of your change in address, too.
If you receive Social Security or Medicare, the Social Security Administration needs your correct address for mailings. You can do it online here or call 800-772-1213.
License and registration
If you're moving within the same state, some states will allow you to avoid a trip to the DMV by updating your license and vehicle registration addresses online.
Financial companies
Keep your finances steady by letting all banks, creditors and investment providers know that you're moving. If you'll be staying with the same bank when you move, this is also the time to order updated checks with your new address. Keep in mind that even if you've gone paperless with financial companies, they still need your accurate address.
Insurance
Make sure to keep any and all insurance coverage current by alerting your carriers that you're moving. Verify that you're still covered by your health, dental and life insurance if you've moved to a new city or state. Your car insurance provider can let you know if they do business in your new area and if you need to modify coverage. If you've changed states, a new car insurance policy will need to be written. And remember, homeowners insurance doesn't move with you. You'll need to secure a new insurance policy at your new address.
Voter registration
Come election time, you want to be able to cast your ballot without obstacles. Voter registration is handled at the state level. Go online to your state government site to find out how voting registration change of addresses are handled in your state. This also ensures that an absentee ballot will go to the right address on time.
Online shopping and subscription services
It's no fun finding out the delivery you were eagerly awaiting went to your old address. This is especially true if your old address is in a different city or state. Don't forget to update your shipping addresses online so packages won't end up lost.
Individual service providers
Doctors, dentists, veterinarians – the list can go on. Make sure all of the specific service providers you use have your new address. If you're remaining in the area, this will ensure your billing address is correct. If you're moving farther away, they might be able to help with referrals in your new surroundings.
Your employer
It's important to let your place of business know where you live now. Even if you use direct deposit for your paycheck, you still want pay stubs and tax forms to get to the right mailbox.
Your family and friends
Think about all the housewarming gifts you might miss out on if your loved ones don't know where you live! And no one wants to think they've been taken off a Christmas card list just because they moved and forgot to tell people.
Do you need help keeping track of who to update about your move and when to do it? Download this printable checklist to stay organized.
About Amica Insurance
Amica is the longest-standing mutual insurer of automobiles in the U.S. A direct writer, Amica also offers home, life, marine and umbrella insurance, as well as annuities. 
Founded on principles of outstanding service, Amica creates peace of mind and builds enduring relationships with its customers. That mission is shared and supported by thousands of employees across the country. Visit Amica.com.