Tips to Prevent Pet Poisonings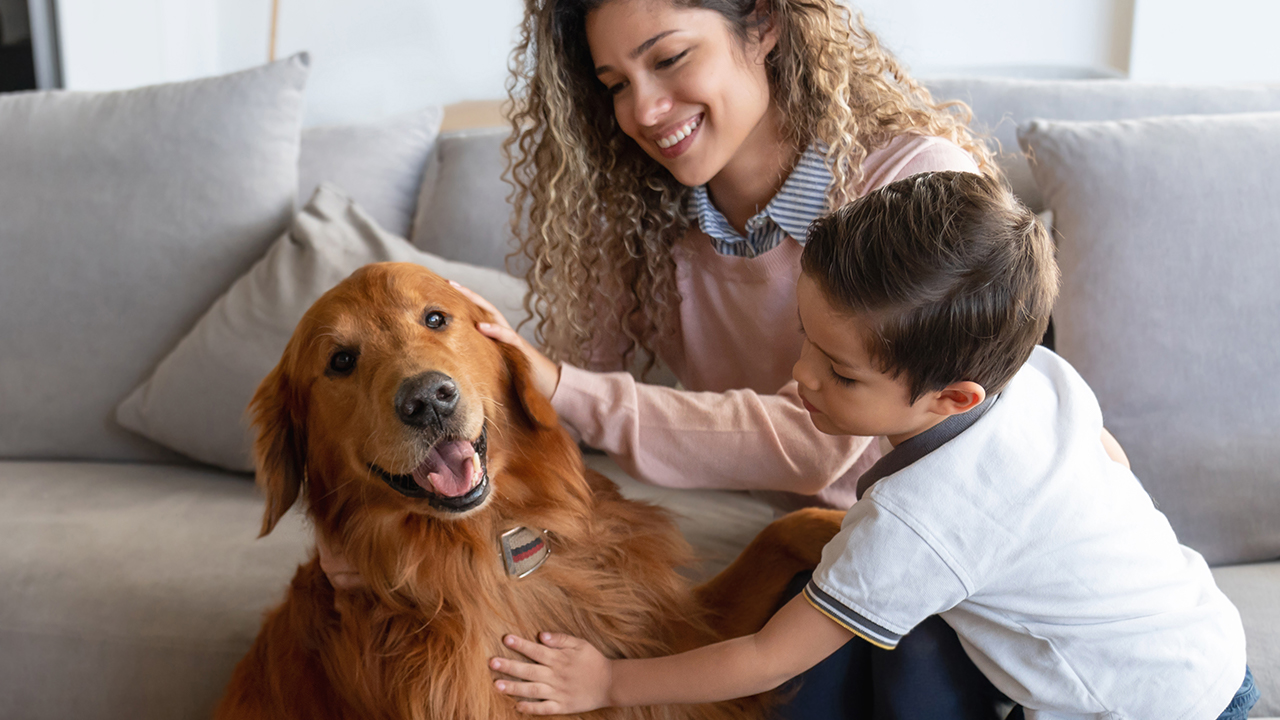 Pets are cherished members of our families, and we want to do everything we can to keep them safe. Everyday household substances can have adverse effects on pets, so following these poison prevention tips from the American Society for the Prevention of Cruelty to Animals (ASPCA) and Petfinder.com can help keep them free from harm.

Cleaning agents can contain chemicals that are harmful to pets. Always keep cleaners safely stored away above counter-level, and make sure your pet isn't present when you're using them. Don't forget to rinse any surfaces you clean so there's no remaining trace that your pet may ingest.

Your pet may have their special place under your dinner table, but that doesn't mean they should be sharing your meal. Certain foods, such as grapes, avocados, garlic and onions, can pose a health hazard to them. If you're letting your pet eat off your plate or share your snack, be sure to check with their vet first to see if what they're eating could be harmful.
The medications that make you feel better can do the opposite for your pet. Never give them any medicine that isn't first approved by their vet, and be sure to keep all medications stored away and out of reach.
Your garage contains chemicals that can cause major problems for pets. Just a teaspoon of antifreeze can be deadly to a cat. Make sure fluids like oil, gasoline and antifreeze are stored out of paw's reach.
Read the label before using any products on your pet. Never use a product meant for a dog on a cat, and vice versa. If there's any doubt as to how to use a product meant for pets, contact the manufacturer or your vet.

Make sure pets don't take the bait. If you're trying to rid yourself of pests and using bait to do so, make sure it's placed in pet-inaccessible areas. Bait can contain ingredients that are attractive to pets, such as peanut butter.

Some plants and flowers can be poisonous to pets. Keep your houseplants out of their reach and your outside garden fenced in to prevent their entry. Make sure your pet stays away from lawns and other greenery that have been treated with fertilizers, herbicides or insecticides.
We know that keeping the furriest members of your family healthy and protected is important to you, and when your pets get sick or accidentally hurt, their medical bills can add up. That's why we've partnered with Embrace Pet Insurance to help provide the protection your pet needs at an affordable rate. 
Get an online pet insurance quote today. Or for more information, call 800-643-6012 to speak with an Embrace representative. 
About Amica Insurance
Amica is the longest-standing mutual insurer of automobiles in the U.S. A direct writer, Amica also offers home, life, marine and umbrella insurance, as well as annuities. 
Founded on principles of outstanding service, Amica creates peace of mind and builds enduring relationships with its customers. That mission is shared and supported by thousands of employees across the country. Visit Amica.com.