Be Prepared: How to Make an Evacuation Plan and Other Storm Tips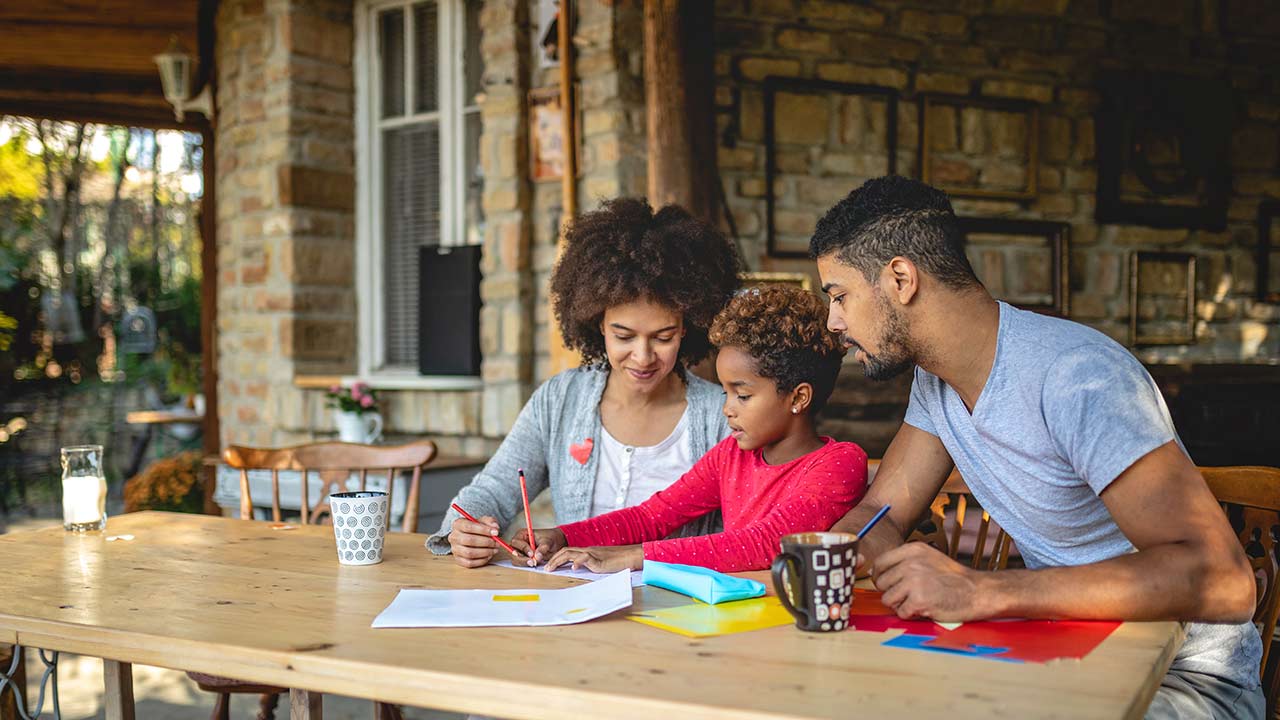 Having a family evacuation plan in place is important for any emergency situation that may arise. Tornadoes, wildfires, flash floods, kitchen fires, carbon monoxide (CO) leaks and, of course, hurricanes are all examples of situations in which disaster preparedness is key to keeping you and your family safe. These emergency situations can happen at any time, so act now to make sure your family is prepared and able to react at a moment's notice.
The following tips have been compiled from the National Weather Service (NWS), the Red Cross, Ready.gov and the Federal Emergency Management Agency (FEMA) to help keep you and your family ready for any storm that might come your way.
How to make an evacuation plan
The first step for a successful evacuation plan is knowing which types of disasters are most likely to affect your area. Ready.gov advises that you learn the local emergency, evacuation and shelter plans for each specific disaster that could affect your area.
Know your routes
It's important to plan out how you'll leave and where you'll go if you're advised to evacuate. For certain types of disasters, like hurricanes, the areas prone to storm surge and flooding are predictable, and evacuation areas can be identified prior to an event occurring. Find out if you live in an evacuation area by contacting your local government/emergency management office. You can also check out the maps of evacuation zones, courtesy of the Federal Alliance for Safe Homes (FLASH).
Decide on several places you and your family could go in an emergency, such as a friend's home in another town, a motel or a local shelter. Consider picking locations in different directions so that you have options if your route has to change. If you have a furry family member, be sure to locate a place that accept pets, as most public shelters allow only service animals.
Have a communication plan
Once you know where you'll go in an emergency, it's important to establish a family meeting place where you'll reconnect and have a way of contacting each other if you're separated. Make a plan to practice evacuation drills and meet at your family's spot. Practice different emergency scenarios so everyone in the family is comfortable and knows what to do in certain circumstances.
It's also important to know your community's warning system, especially if you live in a tornado watch/warning area. Be sure to contact your local officials to sign up to have emergency/weather alerts delivered right to your phone.
When you need to evacuate
If a situation arises or a storm is imminent and you're told to evacuate, do so immediately. If you have time, unplug appliances and turn off utilities, especially natural gas or propane, to avoid a fire. Be sure to follow posted evacuation routes or instruction from authorities, since other roads may be blocked or closed. Stay clear of downed wires and floodwater, and evacuate any area immediately if you smell gas.
Know that phone systems may be down or busy due to a disaster. Text or use social media to let others know you're okay, or register on the Red Cross' Safe and Well website.
Make sure to always have your emergency supply kit and any important papers ready to go in an emergency.
What should be in an emergency supply kit?
It's important to have at least a 72-hour emergency kit or a "go bag" prepared for emergency situations. Be sure to keep your kit somewhere that's easily accessible for everyone in your family, so you'll be ready to go at a moment's notice.
Recommendations for what to include in your emergency kit will vary and be determined by where you live and what you can carry. But some basic items to include are: 
First-aid supplies, prescriptions/medications and masks 

Bottled water and nonperishable food

Battery-operated flashlight, radio and extra batteries

Hand sanitizer, disinfecting wipes or general cleaning supplies to disinfect surfaces

Cash – ATMs may not work during a power outage

Portable chargers and phone numbers for emergency services, family, friends and neighbors

Blankets, clothing, toiletries and necessary items for infants, elderly or disabled family members

Pet supplies – food, water dish, leash, crate or carrier, toys and medications

A home inventory list with photos of your home and personal property
Be sure to check your supply kit from time to time, to make sure nothing has expired. And remember to restock your kit after a storm so it's always ready for potential emergencies.
Also, protect and store family valuables and important papers – like photographs, medical records, insurance cards and birth and marriage certificates – in waterproof containers. For your fur family, keep copies of rabies certificates, vaccinations and pet insurance handy. It's a good idea to keep these important documents with or near your emergency kit.
We're here to help
Emergencies and natural disasters can strike quickly and at any time. We're here to help provide you and your family with peace of mind during the times you need it most. Visit our Storm Center for more resources, tips and information on how to prepare for the worst, so you and your family can stay safe.
The information in this article was obtained from a source or sources that are not associated with Amica. The information is reliable and accurate to the best of our knowledge.
About Amica Insurance
Amica is the longest-standing mutual insurer of automobiles in the U.S.
A direct writer, Amica also offers home, life, marine and umbrella insurance, as well as annuities.
Founded on principles of outstanding service, Amica creates peace of mind and builds enduring relationships with its customers. That mission is shared and supported by thousands of employees across the country. Visit Amica.com.