Home Playground Safety Tips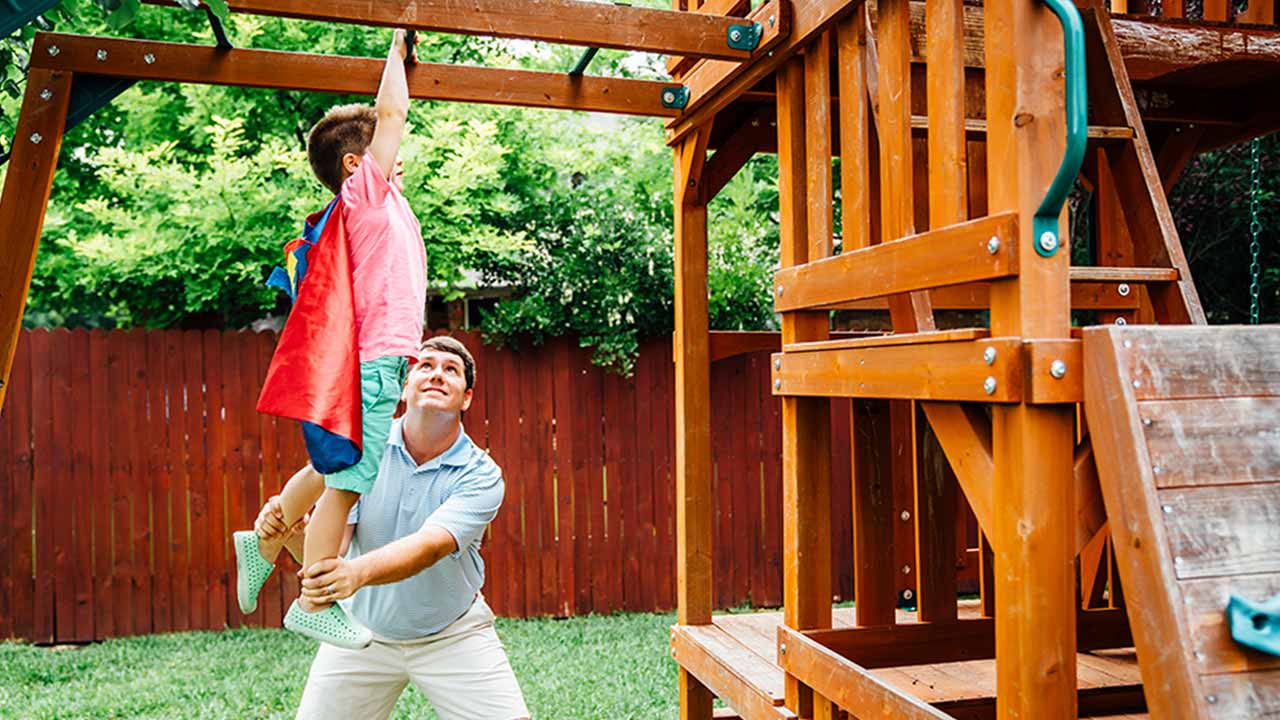 Playgrounds may be a fun place for children, but according to the Consumer Product Safety Commission, each year, more than 200,000 of them are treated at U.S. hospital emergency rooms for playground-related injuries. More than 20,000 of these children have sustained a concussion or other traumatic brain injury.

If you have a home playground in your yard, help prevent injuries by following these safety tips from the American Academy of Pediatrics.
Install with safety in mind
A safe home playground starts with where you install it and how you construct it. Choose a level surface with at least six feet of clearance in all directions. Follow the manufacturer's instructions to ensure proper installation, make sure the equipment is anchored firmly in the ground, and remember to cap all screws and bolts. Check periodically for loose nuts and bolts and broken, rusty or sharp parts.
Choose a soft landing
Most playground injuries are caused by falling. To lessen the impact of a fall, fill the area below the playground with safety-tested mats or loose-fill materials like shredded rubber, sand, wood chips or bark, maintained to a depth of at least nine inches. Avoid using hard surfaces like grass, concrete or asphalt.
Swing and slide safely
Swing seats should be made of something soft, like rubber, plastic or canvas. Teach kids to never twist swings, swing empty seats or walk in front of or behind moving swings. And never attach jump ropes, pet leashes or similar items to playground equipment. Doing so could result in strangulation. Keep in mind that metal, plastic and rubber surfaces get hot in the sun. Check your playground before use to prevent burns.
Never leave children unattended
Children should always be closely supervised while using playground equipment. Ensure children are using the equipment properly, and keep them from pushing or fighting with each other. Having an adult supervise children is the best way to prevent injuries.
About Amica Insurance
Amica is the longest-standing mutual insurer of automobiles in the U.S.
A direct writer, Amica also offers home, life, marine and umbrella insurance, as well as annuities.
Founded on principles of outstanding service, Amica creates peace of mind and builds enduring relationships with its customers. That mission is shared and supported by thousands of employees across the country. visit Amica.com.
Media inquiries can be sent to MediaCenter@amica.com.
Amica Media Center
Twitter: Amica
Facebook: Amica Mutual Insurance Co.