Moving Made Easy: Packing Tips for Moving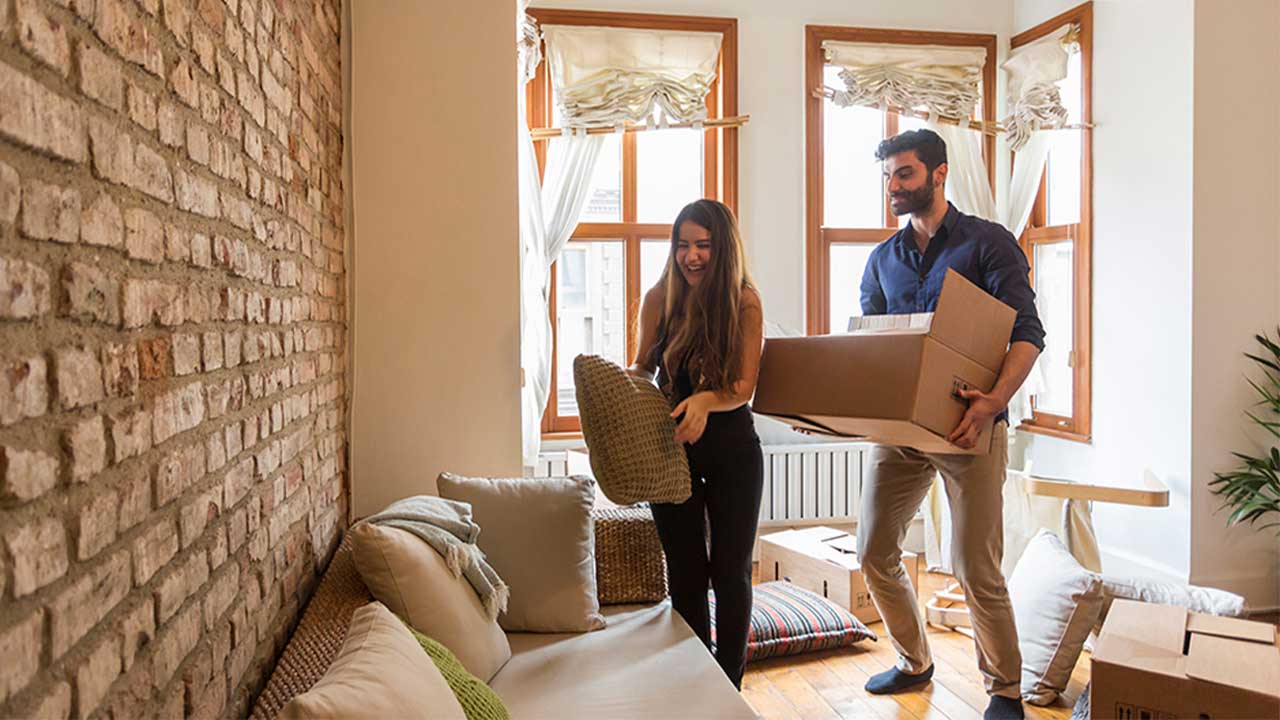 Moving can be stressful, and getting organized for the big day can be overwhelming. From moving tips to packing boxes, we're sharing some ways you can make packing easier and the moving process as smooth as possible so you can enjoy your new home.

Plan how to move
When preparing to relocate to your new home, try to plan to move on a weekday. This way, banks, utilities and government offices are all still open to provide needed services. Also, try to move as early in the day as possible to give yourself enough time to move everything, relax and begin the process of unpacking.
Buy enough supplies
Nothing makes packing harder than running out of supplies. Be sure to buy plenty of boxes, bins, tape and bubble wrap – or better yet, recycle and use old newspapers and flyers. If you're afraid of having too much, you can always return them, so only open what you need as you go. It's always better to have too much than not enough – it will only add stress to the process.
As you're packing boxes, it's a great time to create an inventory of your items. This way, you'll have a list to protect yourself in the event of an accident, damage or theft.
Packing boxes smarter not harder
How to move stress-free comes down to how you're packing boxes. The easiest way is to pack "like with like" and go by room. This will make unpacking a breeze too because everything is already organized by where it goes. If you can, don't repack items that are stored in a dresser, armoire or drawers. Instead, cover them in a blanket and use tape to make it more secure.
Most important of all, be sure that everything is clearly labeled – what it is, what room it's going to and if it's fragile.
Have an "Open First" box
While you're packing boxes, it's a good idea to create an "Open First" box. Moving can be exhausting, and you may not be able to (or want to) unpack right away. Having an "Open First" box filled with essentials like toilet paper, paper towels, cleaning supplies, a change of clothes and snacks can help ease the stress of moving.
If moving with kids, have them pack their own "Open First" box of a few favorite toys, pajamas and necessary personal items. And if moving with pets, have one with their food, water bowl and something to entertain and comfort them in their new home. Also, don't forget to have your pets' ID tags updated with your new address.
Use, donate, recycle
Moving is a great time to purge what you no longer need. This also makes moving even easier – the less stuff you have to pack, the less there is to move. The week before moving, plan dinner menus to use up the food in your home instead of packing it or throwing it away. Be sure to shred any outdated personal documents, receipts and mailings, and recycle the scraps. Consider donating items that aren't needed to your local library, shelters, neighbors and friends.
Enlist help
Packing and moving can be a huge undertaking, so don't be afraid to ask for help. Reach out to family and friends, rent a truck or hire professionals to do the packing and moving for you. Whether it's help with packing boxes or being there for the big day to lend a hand, the more help you have, the less stressed you'll feel. The less stressed you are, the more you can be present and enjoy the process and, most importantly, your new home.
The information in this article was obtained from a source or sources that are not associated with Amica. The information is reliable and accurate to the best of our knowledge.
About Amica Insurance
Amica is the longest-standing mutual insurer of automobiles in the U.S.
A direct writer, Amica also offers home, life, marine and umbrella insurance, as well as annuities.
Founded on principles of outstanding service, Amica creates peace of mind and builds enduring relationships with its customers. That mission is shared and supported by thousands of employees across the country. Visit Amica.com.
Media inquiries can be sent to MediaCenter@amica.com.
Amica Media Center
Twitter: Amica
Facebook: Amica Mutual Insurance Co.