Hosting a Safe Holiday Party: Tips for Preventing Impaired Driving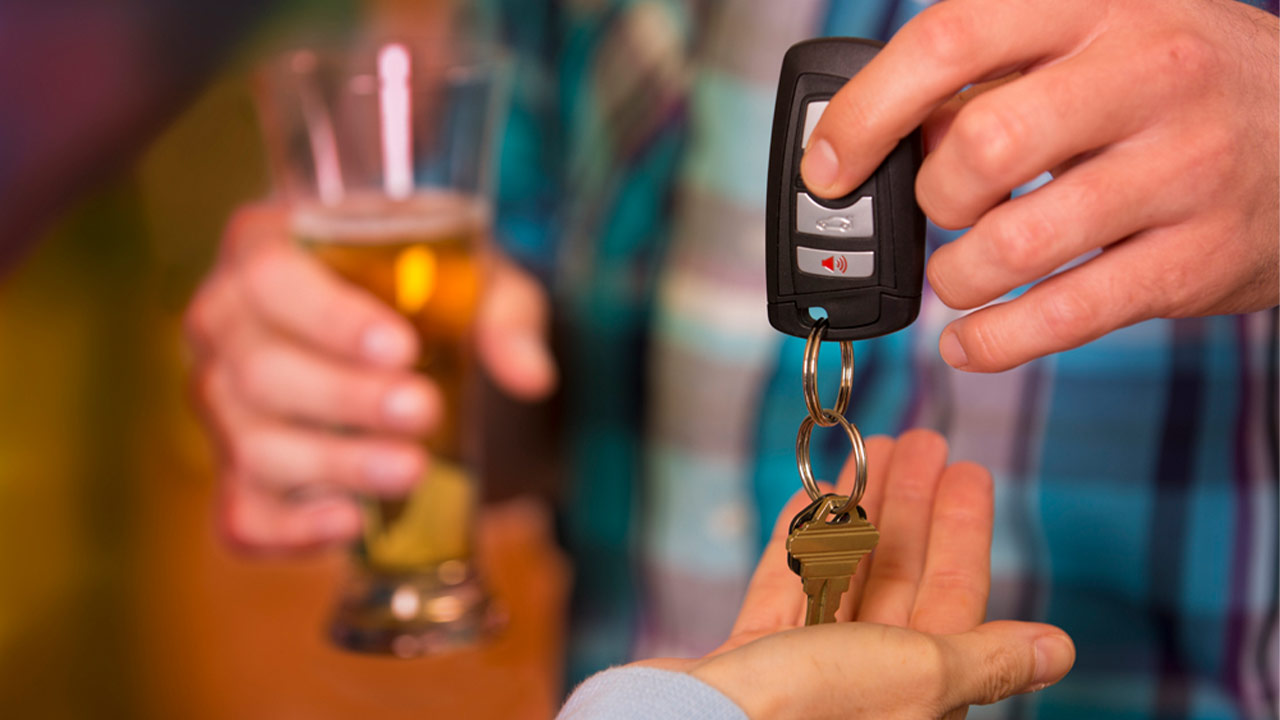 11/06/2019 Lincoln, R.I.
Festive parties are where many of our fondest holiday memories are made, but fun should never be had at the expense of safety. According to the National Highway Traffic Safety Administration (NHTSA), almost 30 people in the United States die every day in impaired-driving crashes. That's approximately one person every 48 minutes. If you're hosting a holiday celebration, follow these tips from Mothers Against Drunk Driving (MADD) to help ensure your guests are safe.
Make a plan ahead of time
Before guests start drinking, have a plan in place to not only help maintain a safe environment, but also to handle a situation in which someone drinks too much.
Know your own limits
Drinking can impair your ability to recognize when a friend may need to be cut off or notice when someone has left the party. If you choose to consume alcohol, limit yourself so you can keep your wits about you. Even better, skip the drinking altogether so you can remain vigilant.
Offer plenty of food
Serving food encourages people to drink more moderately and slows the effects of alcohol. You can also limit the salty options that tend to make people drink more.
Serve up some "mocktails"
Accommodate designated drivers and those who prefer not to drink alcohol by serving "mocktails" and other non-alcoholic beverages. A tasty "mocktail" may even encourage guests to skip the alcohol.
Try a new punch recipe
If planning to serve an alcoholic punch, try using fruit juice or other non-carbonated bases. Alcohol is absorbed into the bloodstream faster when combined with a carbonated base.
Plan activities that don't involve alcohol
Party games that get people up and moving can result in less alcohol consumption while keeping guests entertained.
Don't be afraid to intervene
If someone does have too much to drink and shouldn't drive, step in and help them find a better option. Get them a ride home with a designated driver, call a taxi or rideshare service, allow guests to stay the night or take them home yourself. Whatever you do, don't let anyone get behind the wheel after a night of drinking.
Keep your eyes open
When you do hit the road, be alert for other drivers that could be driving impaired. Watch for these common signs:
Quick acceleration or deceleration

Erratic braking

Driving with headlights off at night

Drifting in and out of lanes

Swerving

Slow response to traffic signals

Incorrect signaling, like taking a left turn and flashing a right directional light
If someone appears to be impaired, keep your distance and pull over to a safe area. If you can do so safely, take down the license plate number, make, model and color of the vehicle, and call 911 to alert the police.

About Amica Insurance
Amica Mutual Insurance Co., the nation's oldest mutual insurer of automobiles, was founded in 1907. The company, based in Lincoln, Rhode Island, is a national writer of auto, home, marine and umbrella insurance. Life coverage is available through Amica Life Insurance Company, a wholly owned subsidiary. Amica employs more than 4,000 people in 44 offices across the country. For more information, visit Amica.com.
Media inquiries can be sent to MediaCenter@amica.com.
Amica Media Center
Twitter: Amica
Facebook: Amica Mutual Insurance Co.