Amica shares tips for National Burn Awareness Week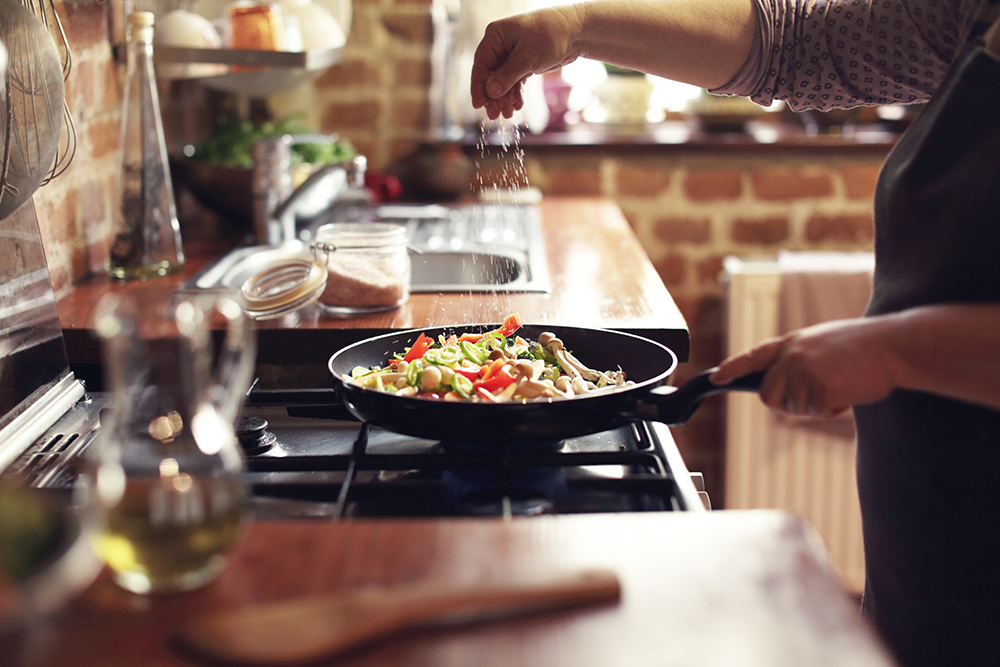 02/08/2019 LINCOLN, R.I.
One way to warm up during the winter is by cooking a comforting meal in the kitchen. With National Burn Awareness Week upon us, it's a good time to practice kitchen fire safety.
Cooking is the leading cause of home fires and home fire injuries and, in less than 30 seconds, a small flame can get completely out of control. Help prevent an accident in the kitchen with these tips from the U.S. Fire Administration:

Turn down the heat. If you see any smoke or the grease starts to boil, turn the burner off.

Place objects so that they can't be pulled down or knocked over.

Turn pot handles away from the stove's edge.

Use dry oven mitts or potholders. Hot cookware can heat moisture in a potholder or hot pad, resulting in a scald burn.

Wear short, close-fitting or tightly rolled sleeves when cooking.

Have a "kid-free zone of at least three feet around the stove.
If you or a family member gets burned or scalded:
Treat a burn right away by putting it under cold water for three to five minutes.

Cover the burn with a clean, dry cloth. Do not apply creams, ointments, sprays or other home remedies.

Get medical help right away.
About Amica Insurance
Amica Mutual Insurance Co., the nation's oldest mutual insurer of automobiles, was founded in 1907. The company, based in Lincoln, Rhode Island, is a national writer of auto, home, marine and umbrella insurance. Life coverage is available through Amica Life Insurance Company, a wholly owned subsidiary. Amica employs more than 3,800 people in 44 offices across the country. For more information, visit Amica.com.
Media inquiries can be sent to MediaCenter@amica.com.
Amica Media Center
Twitter: Amica
Facebook: Amica Mutual Insurance Co.