Auto Insurance
Cars are more than just vehicles or transportation. They're how you protect yourself and your family on the way to and from all of life's moments. We value those experiences so much so that we built a company around them. Whatever your journey is, we'll be there to protect you along the way with tailored coverage, discounts and over a century of superior service.
Coverages
Every driver has a different story. We're here to help you select the coverage that's right for you. Experience the peace of mind that comes with knowing you're well protected.

Protect yourself and others
Protect yourself and the people around you with coverage designed to help take care of after-accident expenses.
Protect your car
Get the help you need to get your car back on the road as quickly as possible.
Premium Coverage
Optimize your insurance with our top-of-the-line coverage in one premier protection package.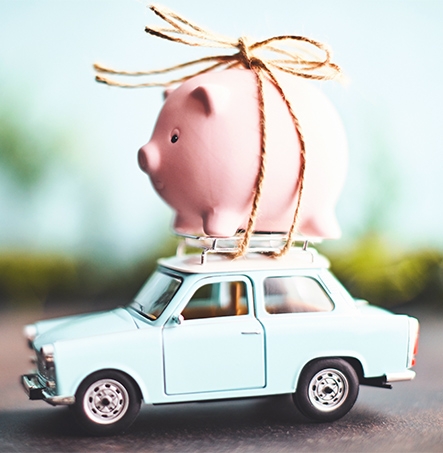 Discounts
Finding great service is even better when it works with your wallet. Amica offers many discounts that can lower the cost of your auto insurance.
Really impressed with @Amica for home/hazard insurance and auto insurance. Competitive rates and customer service has far exceeded expectations. Kevin M in the Dallas office deserves a raise!
I have been an Amica policyholder for over twenty years. The best company and the best knowledgeable and friendly employees. I like that when you call them you are talking to an employee of the company not an agent that represents them. That's one of the main reasons I have them for my auto and home policies.
Been with Amica over 40 years the best
I have been a customer with Amica Insurance for 28 years! I have had nothing but great experiences with this company and I have zero complaints! I have Auto and Life insurance with them and will soon be adding Renter's insurance. I recommend them highly to everyone! Thank you Amica for being a superior Insurance company that has shown that they care about their customers! :)
We had a very nasty accident with one of our vehicles recently (not our fault fortunately, and no one injured). Amica have been the BEST company to work with handling our total loss claim. Thank you Amica, I plan on staying, despite my son working for one of your rivals 😅
I've been a customer for over 40 years...always treated well.
We love Amica! They are great - impeccable service. We get their dividend option - at the end of each year depending they send us a dividend check based on how they did financially that year. Usually, we get about 25% of our total bill paid back!
I've been with Amica my in entire driving life, now have auto, home and marine. My dad was a lifetime customer and his mother started with Amica when Amica started insuring cars!
Now that I am with them I can say that for the first time in my life I am truly "insured". They are great when you need them.