People
With a corporate history spanning more than 100 years and generations of loyal customers and employees, we understand the importance of long-term relationships. It was our strong relationships that allowed Amica to prevail as America and the insurance business experienced seismic changes over the decades. We continuously find new ways to do business, and leverage the human connections that tie us to our employees, customers and communities.

Amica's simple formula of respecting others and keeping promises starts with our employees. These values are reinforced through our focus on equitable employment opportunities and robust benefits for our thousands of employees.
When it comes to our customers, our mutual structure allows us to focus on their needs. In a world of often-anonymous interactions, Amica offers a more personal touch. That's why more than one in three of our policyholders have been insured with us for more than 20 years. This speaks to our willingness and ability to adapt to their changing needs – and to constantly improve and reimagine ways to serve them better.
In our communities, we're dedicated to being a corporate citizen our employees and customers can be proud of. We champion programs and events that foster growth and stability where our employees and policyholders live and work. Each year, we invest more than $2 million in community programs across the country. As a corporate neighbor, we recognize the benefits of supporting the communities we serve.
Diversity, Equity and Inclusion
Diversity, equity and inclusion (DEI) describes policies and programs to support and celebrate employees of different ages, races and ethnicities, abilities and disabilities, genders, religions, cultures and sexual orientations.
At Amica, we know our differences make us stronger, and we encourage employees to be their authentic selves. Our DEI strategy centers around building a diverse employee base, because we believe one that's representative of our customers and communities creates richer experiences and enhances our corporate culture.
Refining Our DEI Strategic Plan
Amica engages in ongoing efforts to diversify candidate pools, encourage diverse hiring, and focus on the promotion and retention of underrepresented employees continued in 2021. We strive to create a place of belonging for all employees. We use biennial engagement surveys to review all aspects of diversity and analyze diversity-related metrics, while continuing to research additional business intelligence reports as they become available.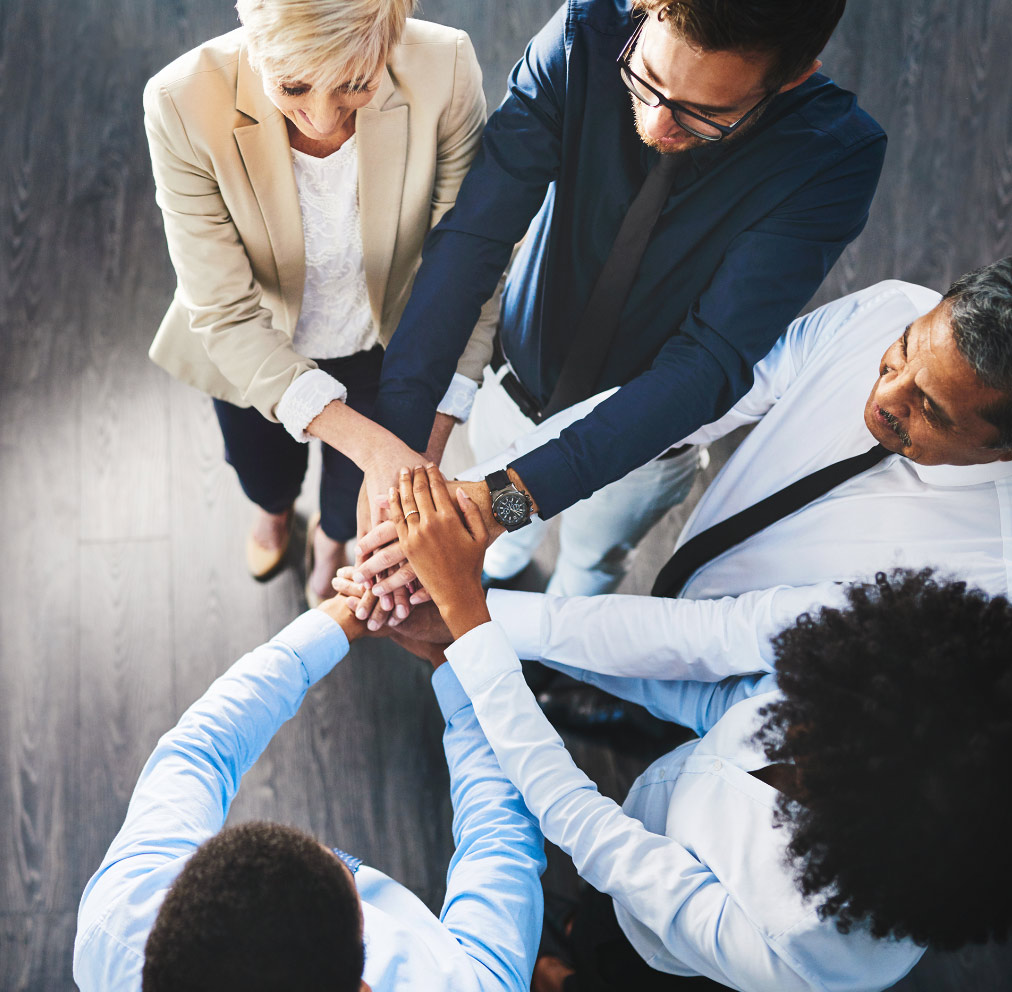 Involving Employees Across the Company
We have a cross-functional DEI Committee consisting of diverse employees who bring unique perspectives and ideas to guide our corporate initiatives. Committee members connect with employees from their respective areas to ensure we address issues important to them.
Our Inclusion Committee is comprised of employees from traditionally underrepresented groups. Through this committee and our Impact − Excel & Elevate mentoring program, we work to develop, engage and support employees from historically marginalized communities.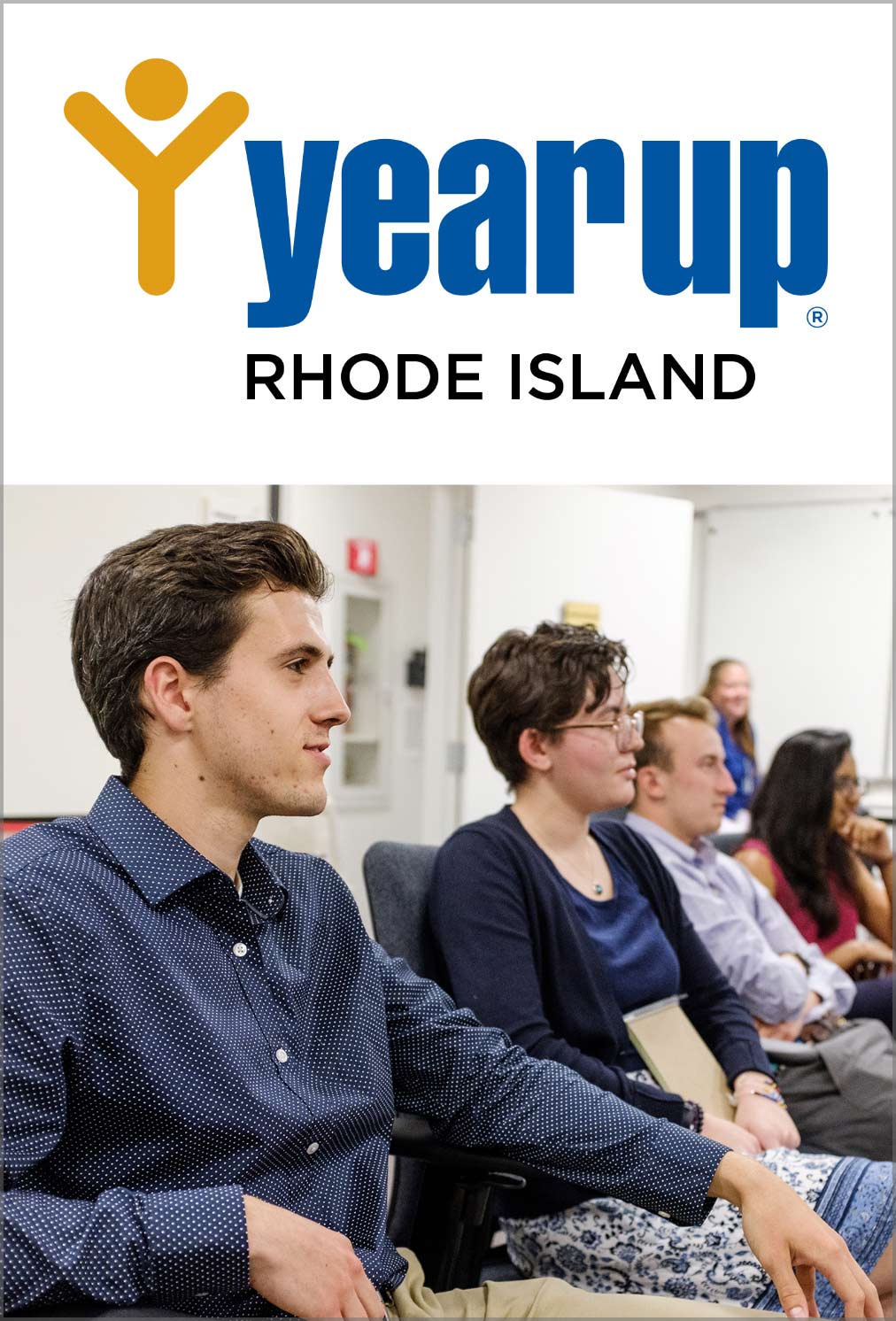 We have a solid multifaceted talent acquisition strategy. Current employees mentor young adults from Year Up, a workforce training program for those who are economically disadvantaged. Amica partners with the Community College of Rhode Island and Rhode Island College to procure internship opportunities. In collaboration with these schools, we participate in informational sessions, attend and host meetups with various school groups, speak on panels and hold resumé reviews and business workshops. The Talent Acquisition Team reviews our list of colleges and universities on a yearly basis to ensure balanced demographics. We engage with Historically Black Colleges and Universities (HBCUs) and encourage employees who are alumni of HBCUs to assist with recruiting and engagement.

Our employee representation on regional DEI-related boards has grown as we work to stay well-informed on key issues, including diverse relationships, community and justice, immigration and principles of nonviolence.
Seeking Out Diverse Business Partners
In addition to employee-focused activities, we also have a Supplier Diversity Program. Through this program, we incorporate minority-owned, women-owned, LGBTQ+-owned and service-disabled veteran-owned businesses whenever possible, to ensure our suppliers are representative of our community, customers and employees.
Our People Are Our Priority
We're a mutual company where people come first, including empathetic employees who represent the diversity of our policyholders. That's why we welcome employees who represent differences of opinion, life experience and perspectives, who enrich a culture where everyone can contribute and grow.

As we see with our customers, many of our employees stay with us for the long term. It's commonplace to find parents and their children working in different departments, or be introduced to siblings who work in one of our regional offices. We're proud to say that the average tenure for our employees is 11 years.
Our Employees' Futures Are Our Business
What employees get in return for what they bring to Amica (what we call our Employee Value Proposition) includes the compensation and benefits of a Total Rewards package. But it goes further to include flexible work environments and opportunities to advance their careers. The support we offer is designed to help employees build a stable and fulfilling career that's uniquely Amica.
Pay equity is a top priority, and we're committed to paying employees competitively and fairly based upon their education, experience, qualifications and job performance. We take a centralized approach to employee compensation, in which all pay decisions are reviewed in a consistent manner to ensure fairness and equity across the organization. In addition, regular pay-equity analyses are conducted by independent third parties to ensure we remain true to our philosophy.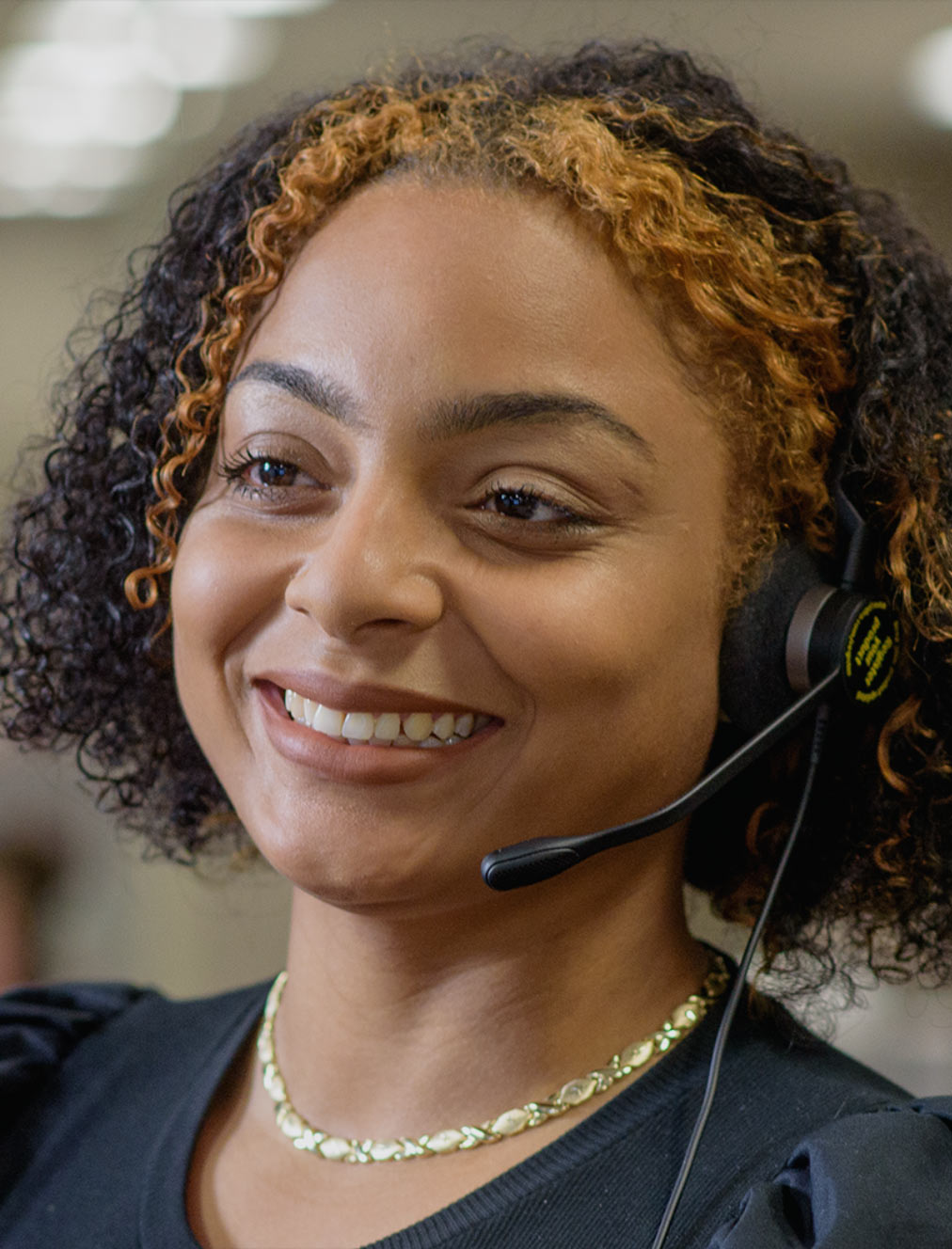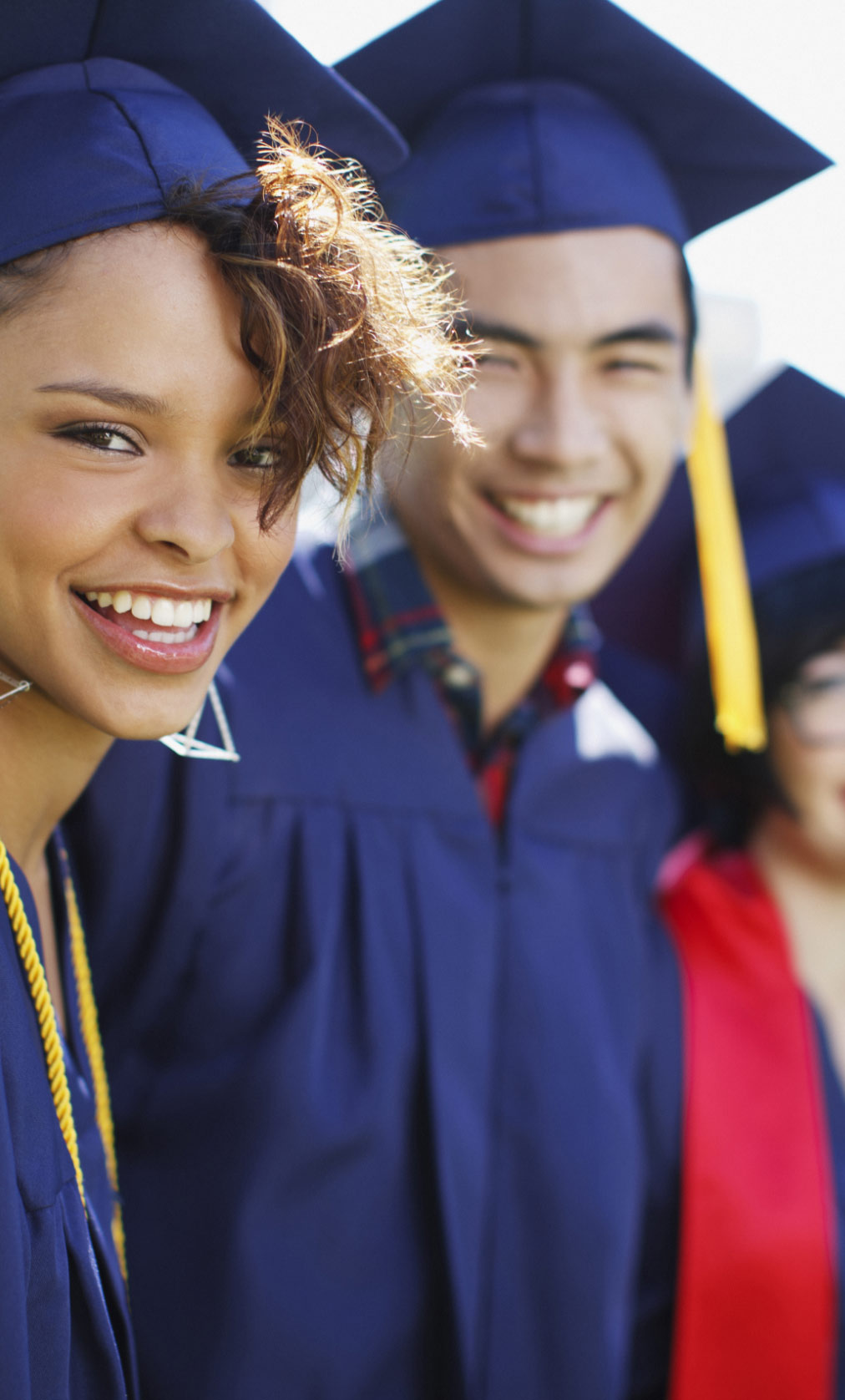 Employees also cite our benefits package as a major differentiator. Our benefits program includes individual and family health care plan choices and a 401(k) plan in which employees are fully vested on their first day of work. Amica provides a generous 401(k) match of 6% of the employee's pay along with an additional annual 3% non-elective employer contribution. We offer an excellent tuition reimbursement program to further employee development. In addition, we offer all employees a student loan reimbursement program to help pay off student loan debt.
Additional benefits support Amica employees throughout their careers: generous paid-time-off policies such as vacation, sick and holiday time; paid parental leave; paid disability coverage; relocation benefits and financial management classes that help them prepare for retirement.

We continue to upgrade our employee self-development program with new or enhanced offerings. We also offer internal and external learning programs to reinforce employee skills and encourage professional designations in insurance and other, related fields.
Promoting a Safe and Healthy Workplace
Amica is honored to have repeatedly earned recognition from the Greater Providence Chamber of Commerce and Blue Cross Blue Shield of Rhode Island for our extensive worksite health programs. This programming drives productivity and engagement – keeping employees coming to work every day by making employee health and well-being a top priority. A few of our offerings that support the health of our employees and their families include:
Competitive health plans
Onsite fitness center
Robust wellness and safety programs
Generous leave policies that include paid parental leave, backup care and enhanced family support resources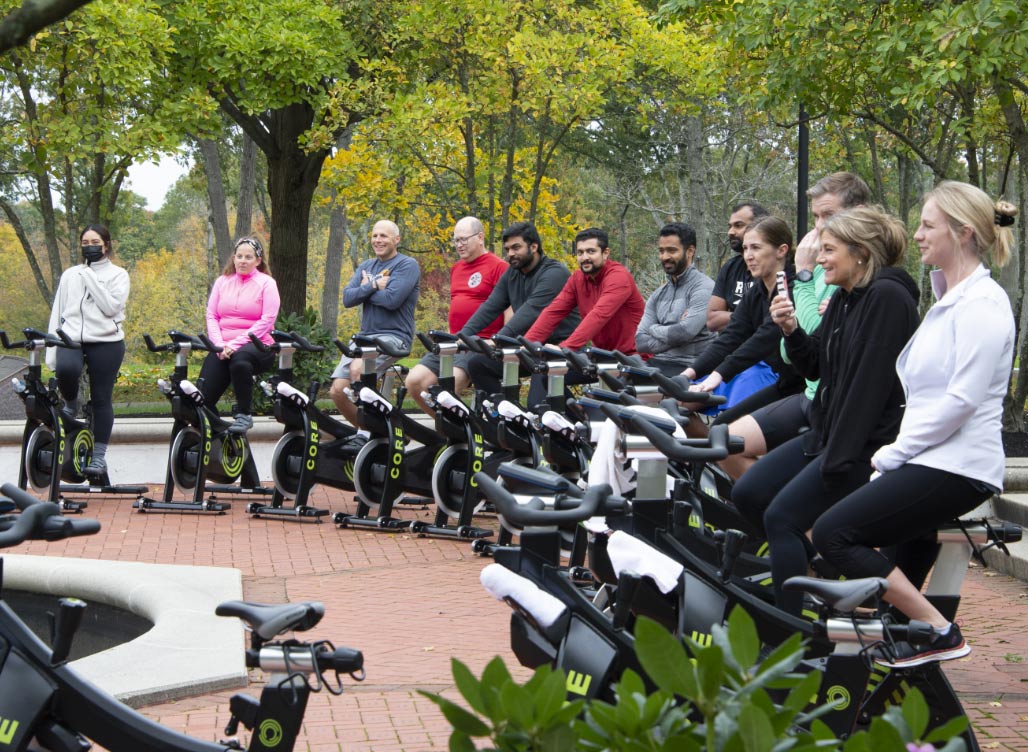 Our wellness initiatives support a wide range of physical and mental needs for a diverse employee population. We focus on training them to create healthy spaces for working from home full-time or partially. In addition, we offer free access to the Calm app, reduced mental health copays and remote access to mental health providers.
These benefits are in addition to our Wellness Wallet, which reimburses employees up to $800 a year for:
Fitness activities
Pregnancy and parenting classes
Mental health and stress-management resources
Nutrition and weight-management programs
Framing Employee Engagement
Our employees have a very strong sense of our combined purpose. One of the most common remarks we hear when an employee retires is how much they'll miss their co-workers. These feelings are a result of a culture that allows people to foster authentic connections. They come naturally when employees, working together for a common cause, feel supported and heard.
We actively seek employee input through a variety of means, including our twice-per-year employee engagement surveys. For more than 10 years, we've asked how we're doing in areas like teamwork and collaboration, community and environment, well-being, DEI, career development and leadership. Every year, we receive insightful feedback about the health of our company culture and where our organizational strengths and opportunities lie. We've made several enterprisewide changes as a direct result of feedback from this survey, including:
Paying fully for short-term disability coverage

Offering paid parental leave

Implementing hybrid work schedules and other forms of workplace flexibility
Providing additional parental support (shipping breast milk for traveling
mothers, expanding child loss bereavement time)
Reviewing our workplace flexibility options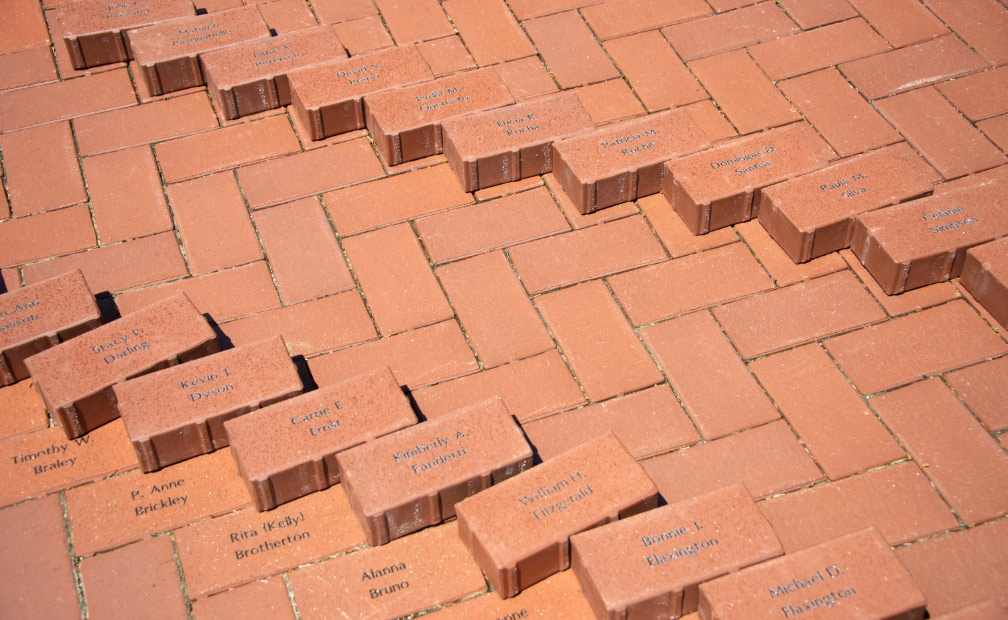 Many companies recognize longtime employees. At Amica, it's a cherished tradition. To acknowledge our employees celebrating 25 years, we inscribe their names on bricks that are placed in the center courtyard at our headquarters in Lincoln, Rhode Island. The courtyard now contains over 2,000 employee bricks.
We're very proud of our culture and our reputation as a fair and generous employer. We've been repeatedly recognized as a Best Place to Work by the Providence Business News, and in 2023, we were once again honored as a "Best Midsize Employer" by Forbes. The Age-Friendly Institute has also named Amica a Certified Age Friendly Employer, the nation's only certification program that identifies organizations committed to being the best places to work for employees aged 50+. We're also among the 2023 Latino Equity 100, America's Best Workplaces in 2023 by Newsweek, 2023 Best HR Teams in America and 2023 Top 50 Employers from Equal Opportunity Magazine. These awards and recognitions inspire us to continually make Amica an even better place to work.
Customer-Centric Philosophy
The people we insure are at the center of every policy we sell, every new product or program we develop, and every decision we make. It's also important to note that, as mutual policyholders, our customers collectively own Amica and often earn dividends annually. At year-end 2022, customers with dividend policies received more than $138 million in dividends.
Our customers purchase Amica insurance to ensure their financial security from unexpected loss – whether a simple fender bender or life-changing natural disaster. For us, this is more than a transaction. It's a promise to make their lives whole again. It's a relationship based on trust, which we take seriously. We listen carefully to our customers, providing sound advice and recommendations based on their individual needs. The greatest measure of our success is their satisfaction. Our mission statement sums it up nicely: To create peace of mind and build enduring relationships.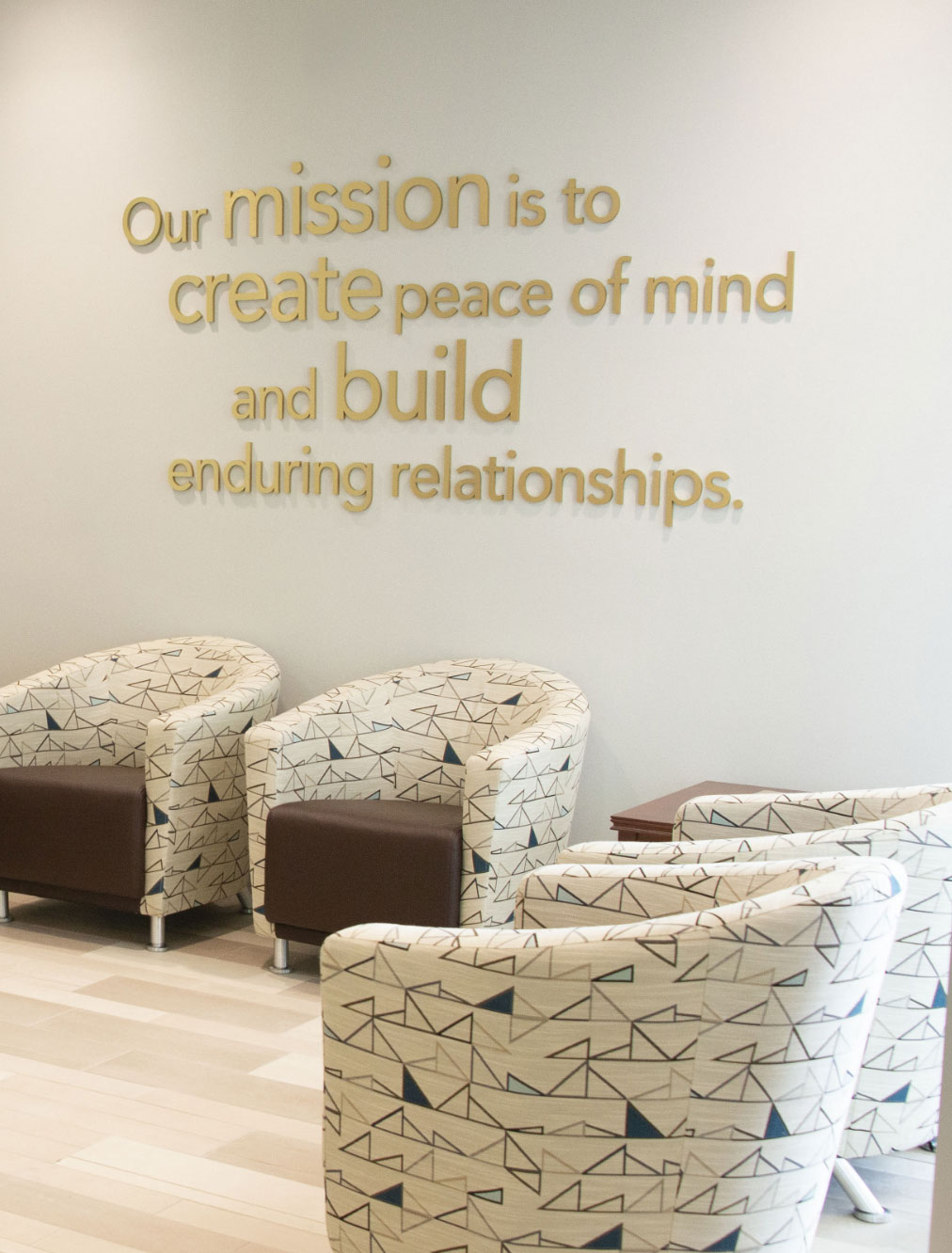 Evolving to Serve our Customers Better
We share our customers' interest in securing the things in life they've worked so hard to build. We partner with them to protect their homes, help them to be safer drivers and reassure them that, should the unexpected happen, we'll be there to help any way we can.
As we work together to do this, we provide a variety of trustworthy resources, products and services.
Through Amica.com, we offer valuable knowledge and expert information that help policyholders maintain and defend their homes.

We monitor the connected home market and test new technology that can prevent unnecessary damage inside the home. To help our customers adopt this new-wave technology, we form affinity relationships with best-in-class solutions to offer product discounts for our customers. We also offer discounts on our homeowners premiums (in most states) when these devices are present.
Water losses from leaking pipes are a focus area as well, and we're evaluating new solutions to help homeowners better understand their water usage over time. In addition to preventing wasted water from leaks, it will enable homeowners to identify opportunities for water conservation.
And we continue to roll out Street Smart by Amica™ in states across the country, which incentivizes safer driving by linking policy discounts and rewards to driving performance.

We're always looking for proactive ways to better serve our policyholders. For example, we monitor weather patterns that could predict natural disasters and often send alerts and advice to any customers who appear to be in harm's way.
If a loss does occur, we see it as an opportunity to keep our promise. We want our claims process to be as simple and effort-free as possible, and we've invested in the technology to make that happen. We offer a number of self-service and collaboration tools to supplement our in-person service. This allows us to create a world-class experience by serving customers the way they want to be served.
Through Amica's Corporate Social Responsibility program and our philanthropic arm, the Amica Companies Foundation, we've developed strong bonds with nonprofits for decades. Every year, we're introduced to deserving organizations across the country that promote community well-being, individual resiliency and financial security. In 2022, we provided $4.4 million in grants and sponsorships to nonprofits.
Amica's corporate social responsibility efforts are focused on two areas: engaging communities and empowering employees.
Engaging Communities
As a corporation based in Rhode Island, we've been an engaged philanthropic partner to organizations throughout the state since our founding in 1907. In 1996, the Amica Companies Foundation was formally created and focused its mission on harnessing the power of enduring relationships to help individuals, families and communities become economically independent and strong. Through these ties, we've supported long-standing nonprofits as well as new ones that address issues facing the state.
As our business has expanded, so have our philanthropic and community efforts. Today, we're invested in working together to build more resilient and sustainable communities in the places across the country where our employees and policyholders live. We know this looks different in different places, so we focus on addressing the specific needs of communities we're present in.
Empowering Employees
We encourage our employees, retirees and their families to engage with their communities, and support them with programs to increase the impact of their efforts. These include:
Paid volunteer time

A generous matching gift program that matches employee donations at 175%

Grants awarded in the names of employees and their spouses who are actively involved in those organizations
I Care Day program lets employees donate to worthwhile nonprofits through a biweekly payroll deduction that earns them a day off from work during the year called an I Care Day
Through these programs, our employees direct more than $1 million in giving each year. Another way our employees give back is by sharing their professional skills through nonprofit board participation. In 2022, Amica leaders served as board members for nearly 100 local and national nonprofit organizations.
We also come together throughout the year to support causes companywide. The Thanksgiving season has long been a special time to thank our customers for allowing us to serve them. Our customers are familiar with our Thanksgiving card, which we've been sending for 52 years.
In recent years, we extended our efforts to not only give thanks but give back through a countrywide month of giving, including opportunities to volunteer and a food drive in the weeks leading up to Thanksgiving. We've donated hundreds of thousands of pounds of food and engaged nearly every single employee in the effort.
We're very proud of our presence in the communities we serve and the culture we've created. At Amica, we know the value of peace of mind − for our customers, our employees and our communities.