Facts on Fender Benders
How common are minor accidents, and how can you avoid them? From monitoring your own driving approach to leaning on technology to help you, there are ways of reducing the hazard.
Surveying the impact of minor collisions
Around 1.7 million rear-end collisions take place in the U.S. each year.1
Traffic accidents cost an estimated $871 billion per year.2
87% of rear-end collisions occur because the at-fault driver wasn't paying attention.3
Right (or wrong) of way: how fender benders happen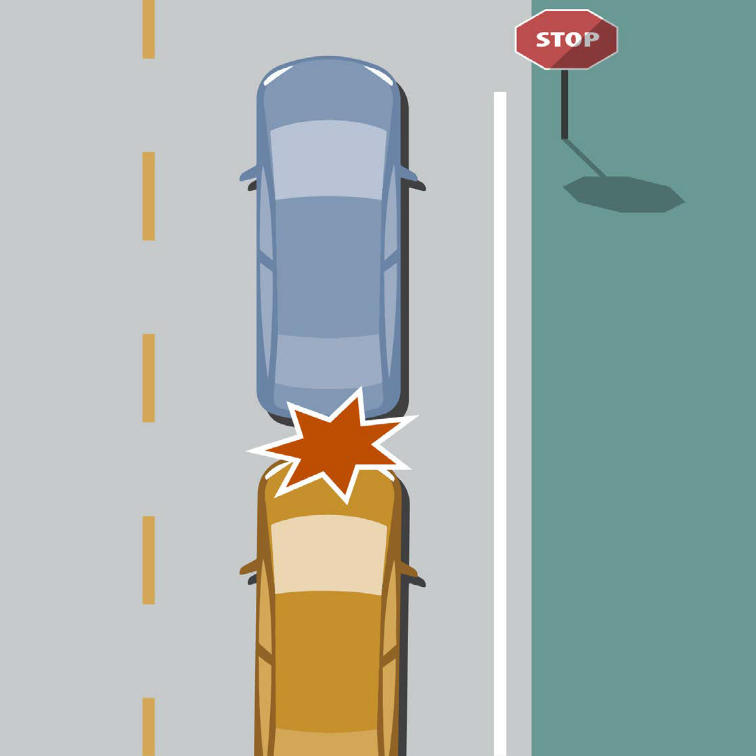 Stop and go
Vehicle is rear-ended at a stop or yield sign, or in slowing traffic
Bumper cars
Vehicle backs into another in a parking lot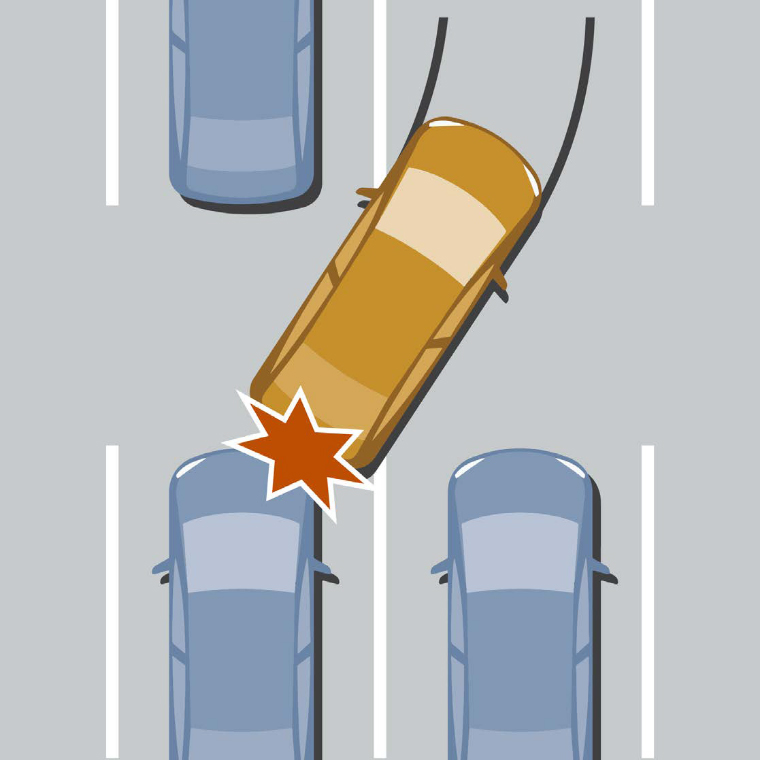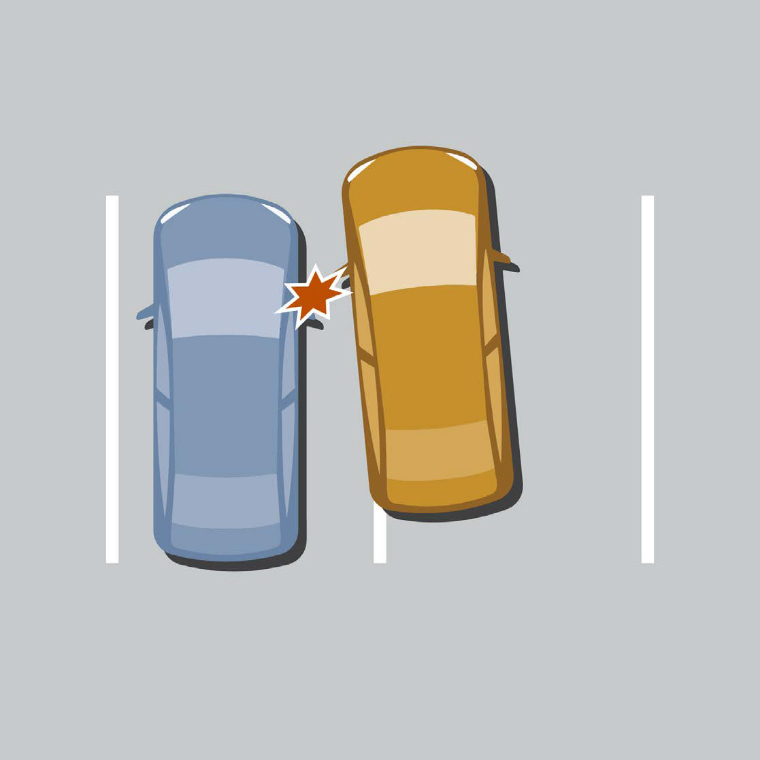 Tight space
Vehicle clips another parked in the next spot
On the move
Vehicle is hit pulling out into the flow of traffic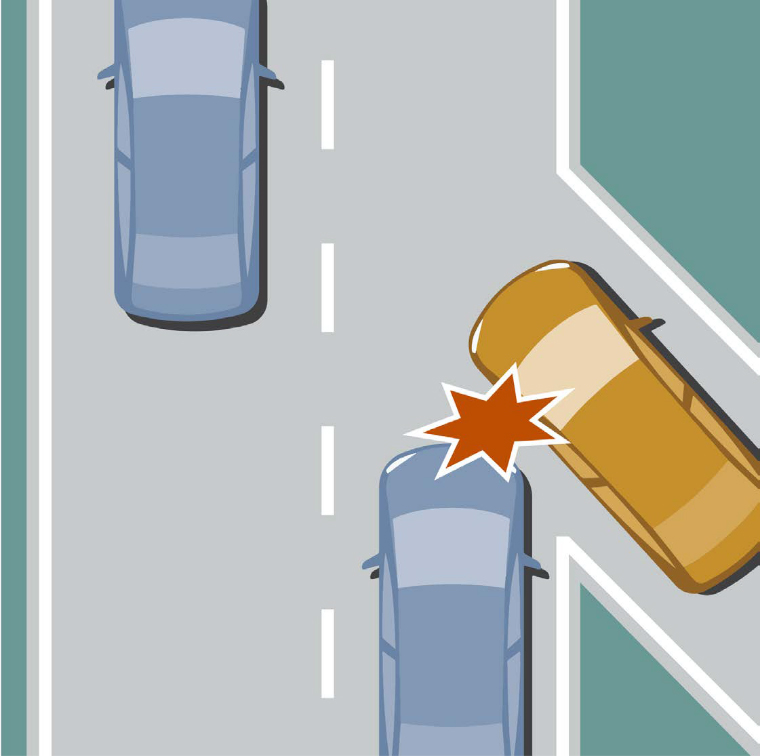 So, you had an accident. Now what?
Make sure that everyone's OK

For now, forget the damage to the car. Above all else, make sure that you, your passengers and any pets in the car aren't injured. If anyone is hurt in any way, call 911.

If possible, move your car to safety

If your vehicle is in a safe condition to operate, move it away from oncoming traffic; however, if damage is extensive, it may be safer to stay put.

Call the authorities

Regardless of the extent of the damage or who's at fault, ask the police to come to the scene and file a report. They'll be able to help keep the situation calm and document the scene.

Exchange information

After confirming that the other driver and passengers are safe, calmly exchange information — without saying anything incriminating, even if you were the one at fault (this could impact you in the claims process). Gather full name, address, phone number and insurance information.

Document the scene 

Take plenty of photos — not only of the damage to both vehicles, but of the surrounding area as well. This could come in handy in the claims process or traffic court later.

Find a few witnesses

Someone else may have seen something you missed – swerving, texting, erratic behavior or even a plate number in the case of a hit-and-run. Politely take down their account and ask for their contact information just in case.

Start the claims process

Contact your insurance provider as soon as you can while the details are fresh in your mind – regardless of who's at fault. Next, formally file a claim to get the damage fixed as swiftly as possible

Vehicle shopping

Unfortunately, some accidents can't be fixed with a quick trip to the shop. But if you need to find a new vehicle, consider one with upgraded safety features to help avoid accidents in the future.
Small ding? Or hidden damage?
A dinged grille or scratched bumper may seem minor, but it can have a major financial impact if you don't have sufficient auto insurance coverage. The average cost to repair a car after an accident is just over $4,000 (depending on the type of vehicle you have), according to an Insurance Institute for Highway Safety (IIHS) report.4

Cosmetic damage can be easy to spot, but sometimes other issues can be hidden beneath the surface. Here's what to look for after a fender bender.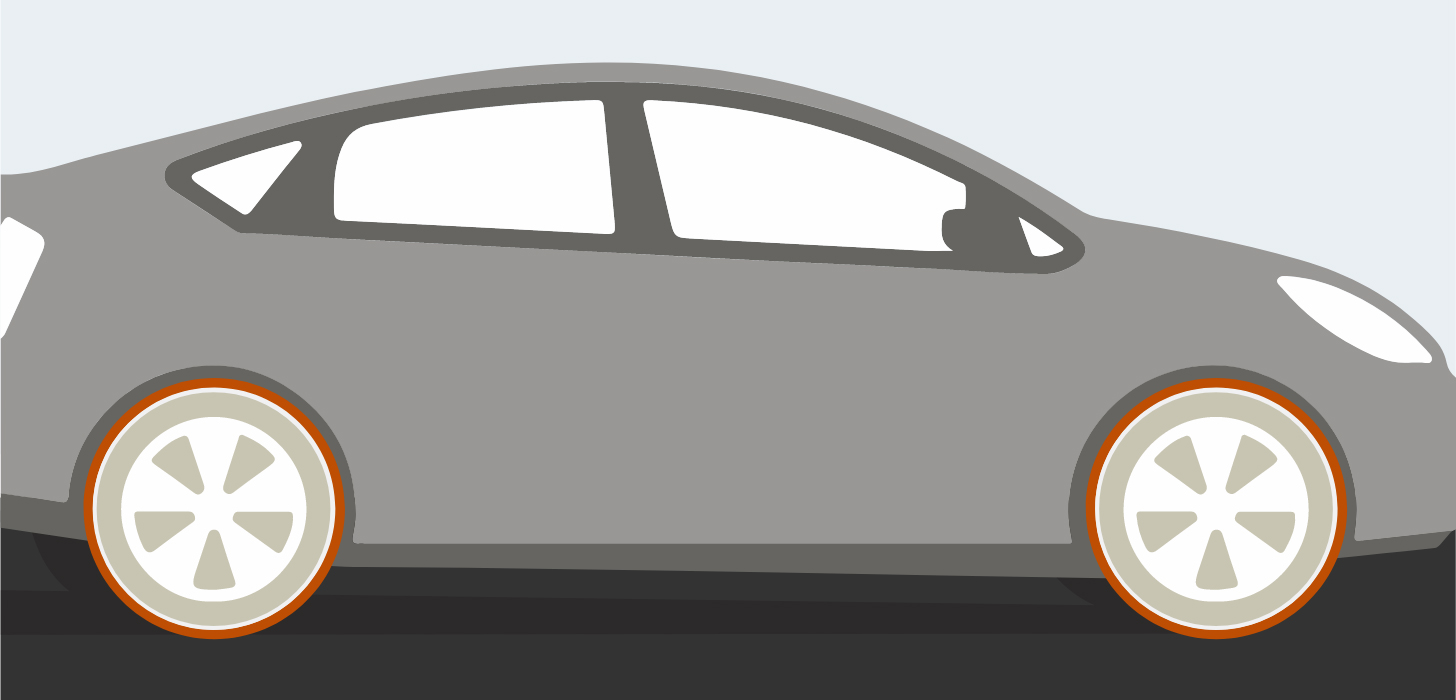 You may have alignment problems if:
The steering wheel pulls in a certain direction
The steering wheel or vehicle vibrates or shudders
Tires are showing asymmetrical wear
Estimated Alignment Repair: Between $50 and $75 for just the front end, and up to $200 for a "full" alignment repair job.5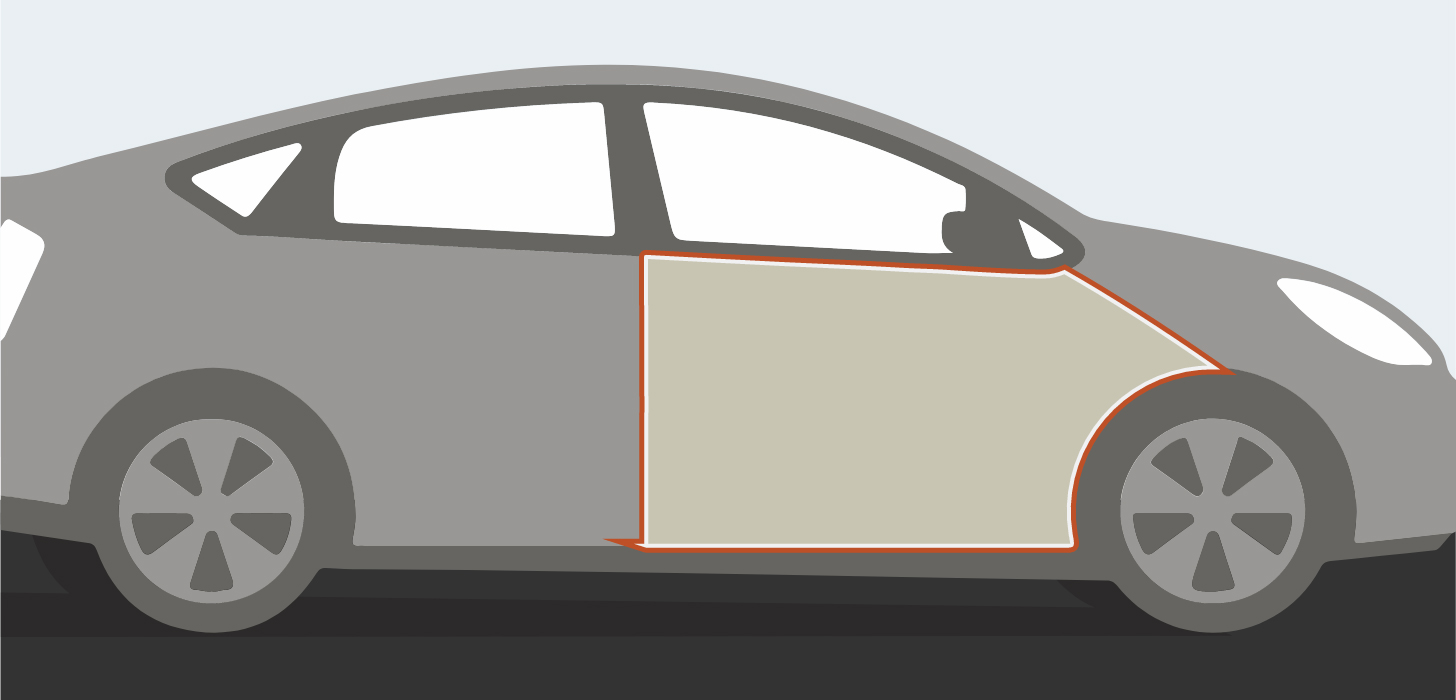 You may have trunk, hood or door damage if:3
Physical damage is apparent
Hinges squeak, doors pop open or close irregularly
Moisture seems to be leaking into the vehicle
Estimated Car Door Repair: Between a few hundred dollars and up to $1,500+.4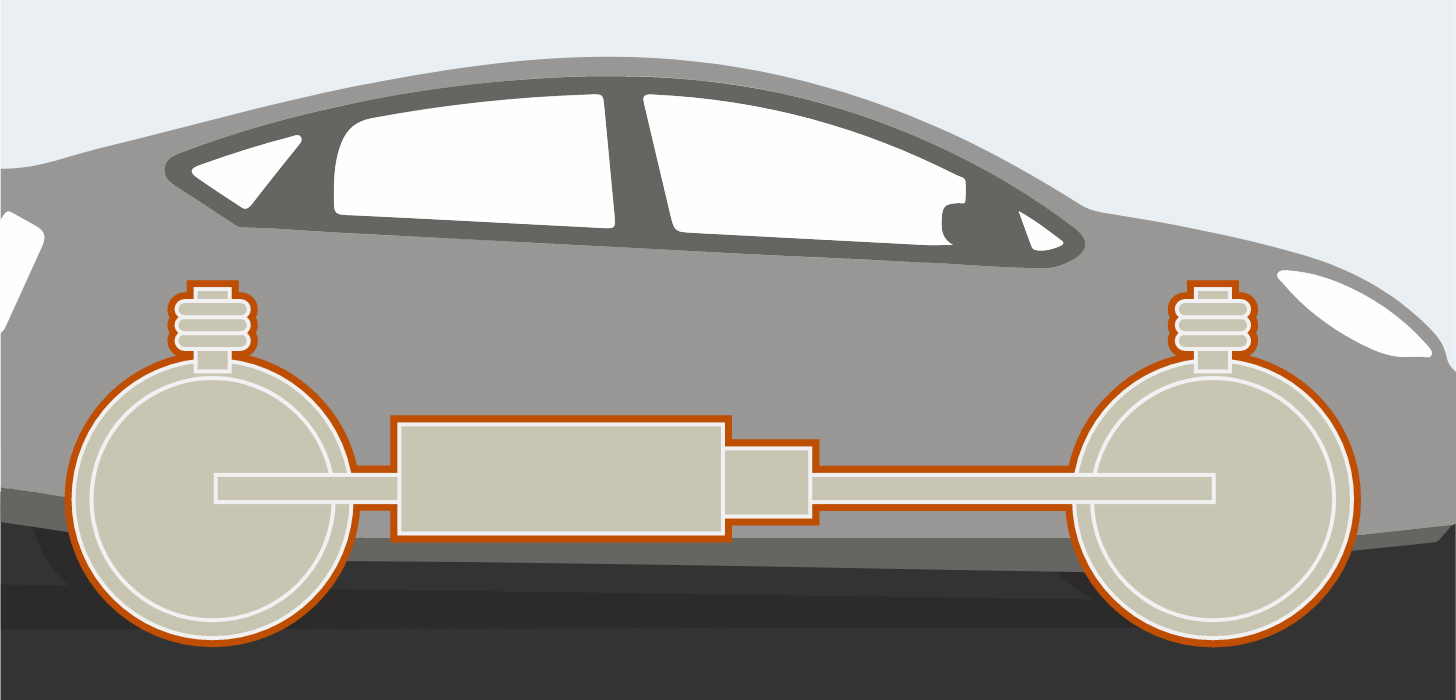 You may have suspension damage if:6
You have trouble maintaining control of your vehicle due to bounce
Your car bottoms out on rough roads, or sways in strong winds
Your steering wheel violently vibrates when hitting a bump
Estimated Suspension Repair: Between $1,000 and $5,000 on average.7

You may have mechanical damage if:1
You have issues with your transmission (the most common type of mechanical damage)
Your car begins to leak fluid
You feel issues when accelerating and shifting gears
Estimated Transmission Repair: Between $1,800 and $3,400 on average.8

Fending off fender benders
Wake up … Many factors, like age, can impact the amount of sleep a person needs, but on average, experts recommend that adults get seven or more hours a night.9
… and keep those eyes on the road. Cellphone use behind the wheel reduces the amount of brain activity associated with driving by 37%.10 So, if your phone has smart features like Do Not Disturb While Driving Mode, be sure to enable it! 
Mind who's behind the wheel. Fender benders can happen off your watch, too. Most auto policies follow the car, not the driver, so be careful who you lend your car to.
It's important to understand what your policy covers and how it works before anyone else climbs behind the wheel. Before handing over the keys to your ride, you might want to know what would happen, even in minor accidents.

New technology may help put accidents in the rear view … New crash-avoidance technologies like adaptive cruise control, automatic emergency braking, blind spot detection and collision warning can help reduce fender benders.11
… and they could save you money. Your car may already be equipped to save you money on auto insurance. If your vehicle has even one of these five safety features – anti-theft device or system, electronic stability control (ESC), passive restraint, forward-collision warning technology or adaptive headlights – you may qualify for discounts.12
Get complete coverage for different types of accidents
A fender bender, though sometimes considered a minor car accident, still can be enough to ruin your day, and you'd be surprised how frequently they take place in the U.S.
Even though 49 states and the District of Columbia mandate that all drivers must have auto liability insurance before they can legally drive a motor vehicle, 12.6% of motorists (about one in eight drivers) are uninsured. That can have a serious financial impact for all parties involved when it comes to settling damage.13,14
Talk to one of our experienced insurance specialists to find out how you can get premium coverage to protect yourself and your vehicle from potential fender benders today.

1 Types of Hidden Damage Caused by Fender-Benders, Carwise, 2021.
2 How Much Do Car Accidents Cost Each Year?, SaferAmerica, 2022.
3 Damage to Look for After a Rear-End Collision, Universal Technical Institute, 2020.
4 What Is the Average Cost to Repair a Car?, Car Insurance Companies, 2020.
5 How Much Does an Alignment Cost?, Bankrate, 2022.
6 Diagnosing and Replacing Chassis and Ride Control Parts, Know Your Parts, retrieved 2021.
7 Suspension Repair Cost – How Much Does It Cost to Replace the Suspension?, Cash Cars Buyer, 2020.
8 Complete Transmission Repair Cost Guide, Transmission Repair Cost Guide, 2020.
9 How Many Hours of Sleep Are Enough for Good Health?, Mayo Clinic, retrieved 2021.
10 Cell Phone Use While Driving Statistics and Texting and Driving Facts, Children's Hospital of Philadelphia Research Institute, retrieved 2021.
11 Are Vehicle Safety Features Actually Reducing Car Accidents?, Forbes Advisor, 2020.
12 Discounts may vary and may not be available in all states.
13 Uninsured Motorists, NAIC, 2020.
14 Facts + Statistics: Uninsured Motorists, Insurance Information Institute, retrieved 2021.