Pet Insurance
Keeping the furriest members of your family healthy and protected
We'll worry about cost, so you can focus on care
It's scary when our pets get suddenly sick or accidentally hurt. It can be even harder when their costly medical bills add up and your savings take a hit. We've partnered with Embrace Pet Insurance to help protect your fur family when the unexpected happens.
What is pet insurance?
Pet insurance helps you manage your pet's unexpected vet costs. Just as you want the best health insurance for your human family members, your fur family shouldn't be any different. That's where pet insurance comes in.
Nose-to-tail pet insurance
Pet insurance covers your dog's and cat's non-routine exam fees (or consultation fees) at no additional cost and reimburses you for up to 90% on your pet's medical bills. Unlike human medical insurance, there are no networks – you're free to take your pet to any licensed vet, anywhere in the U.S.
Accident-only insurance
Accident-only pet insurance provides senior pets (15 years and older) coverage for accidents and prescription drugs to treat covered accidents/illnesses.1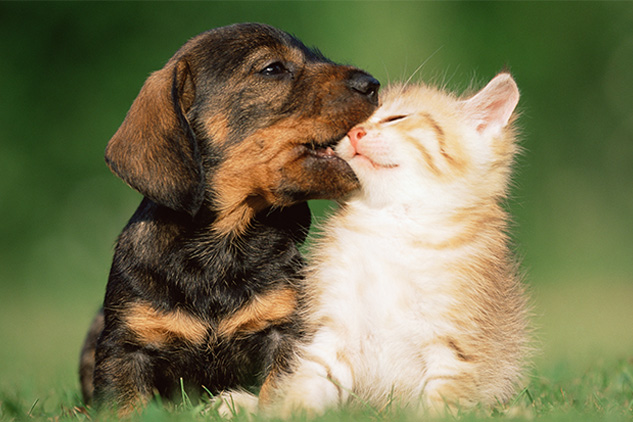 What does pet insurance cover?
Your pet's medical bills can become costly, but you shouldn't have to choose between their care after an unexpected accident and your budget. Pet insurance is worth it for the comfort of knowing your family's furriest member is covered.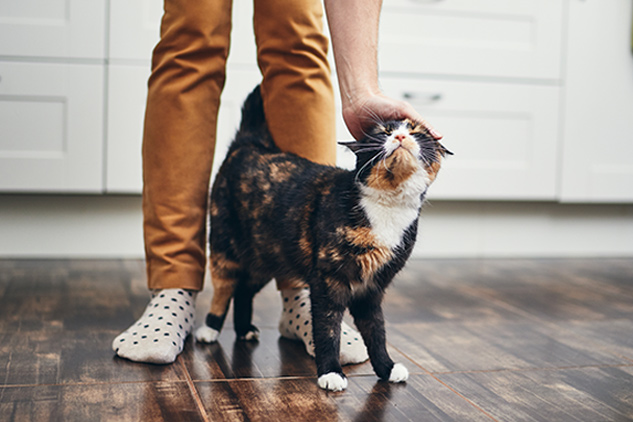 Included coverage
Emergency and specialist vet care, including surgery

Diagnostic testing and illness

Dental illness2

Breed-specific and genetic conditions

Cancer and chronic conditions

Alternative therapies,3 prosthetics and mobility aids
Prescription drug coverage1
Curable conditions
Although pre-existing conditions are not covered by any pet insurance, this policy is unique in that it provides coverage for curable conditions if your pet is symptom- and treatment-free for 12 consecutive months.
Lifetime coverage
Your pet is covered for life – they'll never be dropped for their age, health or number of claims you submit.
How affordable is pet insurance?
You're able to customize your pet's coverage to fit your budget and your pet's needs. You can choose your deductible amount, reimbursement rate and annual maximum.
Get rewarded with healthy pets
Included with every pet policy, the Healthy Pet Deductible automatically decreases your pet's annual deductible by $50 each year that you're reimbursement free. 
Generous reimbursement rate
Your reimbursement rate is the percentage of your pet's covered vet bill that you'll get back after meeting your annual deductible. Let's say you choose a reimbursement rate of 80%. Your insurance plan reimburses 80% of the bill and your portion is 20% after the deductible.  
No lifetime limit for reimbursement
There's no limit to the amount we'll reimburse you over the lifetime of your pet. The annual maximum amount that you choose will determine how much you'll get back. 
Optional Wellness Rewards
Interested in a plan for routine, everyday care? Wellness Rewards is an optional preventative care plan that can be purchased in addition to your pet insurance. It helps you budget for your pet's grooming, training and other everyday vet costs.4
How do I get pet insurance?
We're here to help you get affordable coverage with the protection you need for your pet. You can start by getting an online quote. If you have any questions, call 800-643-6012 to speak with an Embrace representative.
1 Prescription coverage is not automatically included in policies in NY but can be added by endorsement.
2 Dental illness coverage is not included on policies in NY.
3 Embrace covers alternative therapies for 12 weeks following a covered injury or illness. In some states, there is no time limit.
4 Wellness Rewards is a separate product from an accident and illness insurance policy. Therefore, wellness claims do not have a copayment, nor do they count toward the insurance deductible. Wellness Rewards is not available in RI.