Platinum Choice Auto®
Premier protection in one convenient package1
What is Platinum Choice Auto®?
This package provides top-of-the-line coverage at an affordable rate. You can also add any of the individual coverages below to your current Amica auto insurance policy without owning the Platinum Choice Auto® package.

Accident Forgiveness
With Good Driving Rewards coverage you'll earn Advantage Points that lower or eliminate costs if you're in an accident.2
How to earn Advantage Points3
You'll get points from the date you first obtained car insurance with Amica. Points add up quickly and they never expire.3 Earn points by:
Having or renewing existing policies4
Referring others to Amica5
Completing a year of good driving (more vehicles, more points)6
How to use Advantage Points
You can choose how you use your points:
Reduce or eliminate your deductible

Keep rates from going up after a claim7
How to track Advantage Points
To review your points balance, please call us at 800-242-6422. You'll also receive an annual Advantage Account statement by mail.
Full Glass Coverage
No more paying an out-of-pocket deductible for glass losses.8
Whether the glass has a small chip or is completely shattered you won't have to pay a deductible.
You can choose your own glass repair shop, or get a lifetime guarantee with one of ours.
Identity Fraud Monitoring
No matter how careful you are, you may become a victim of identity theft.
Feel secure knowing your personal information is protected with Amica's identity fraud monitoring service.
Your credit files and personal information will be monitored 24/7.

You'll be alerted within 24 hours if unusual activity is detected.

If a problem occurs, you'll receive expert assistance from a fraud specialist.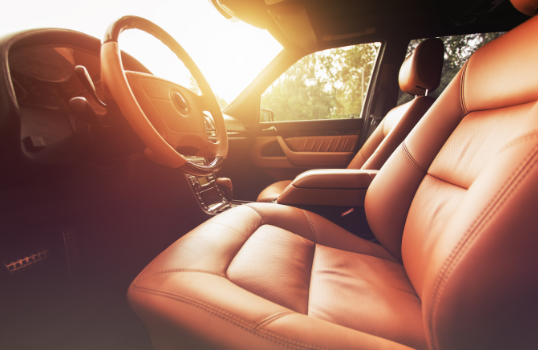 Prestige Rental Coverage
Our best rental coverage when your car is in an accident.
If your car needs repair, you'll get to drive a similar one. You'll receive up to $5,000 towards your rental, with no daily limit.9
1 The Platinum Choice Auto® package may vary by state. The information contained on this page is a general description of coverage and not an insurance contract. All coverages are subject to the terms and conditions of the applicable Amica insurance policy. The coverage descriptions are for educational purposes only and may vary by policy and state. Your Policy, Policy Declaration, and/or Amended Declarations are the primary sources of reference for your coverage information and govern your Policy and any subsequent claim.
2 Not available in all states.
3 Points are only valid while you have any active Amica policy. Points continue to stay valid if you leave the Good Driving Rewards program.
4 Must be an Amica home, life or personal umbrella policy.
5 Referee must purchase an Amica policy for Advantage Points.
6 Vehicles must be on your Platinum Choice Auto® Policy.
7 Must have the required amount of Advantage Points to redeem this benefit.
8 Full Glass coverage varies by state. Some states require or provide full glass coverage in certain situations.
9Vehicle must be in a covered accident.