6 Important Signs You Need a New Roof
Unsure if you need a new roof? It can be hard to know, especially if you're not a roofing professional. To help, we've put together six no-fail signs you need a new roof. And remember, proactive, regular maintenance can help you avoid major issues down the road.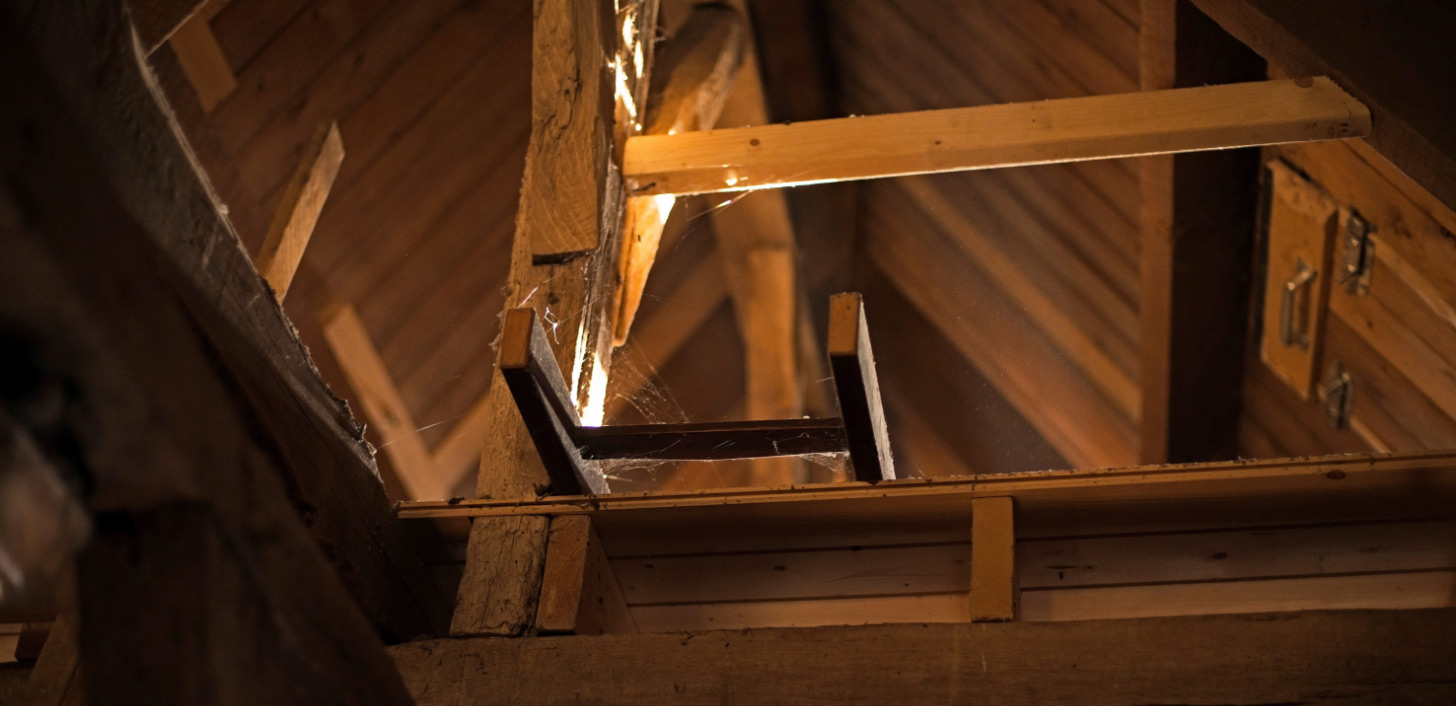 Sign #1: Light is coming through your attic.
Start by heading upstairs to your home's attic. Do you see light coming through the beams? If so, some light may be normal. For example, gable, soffit and ridge vents all let a small amount of light in while they do the job of circulating air in your attic.
If it's a small amount of light, look for water stains and see if they change over time. But, if you have larger water stains and significant light coming through, it may be time to invest in a new roof. Consider calling a roofing professional for assistance.
Sign #2: Your roof is 20 to 30 years old.
If your roof is celebrating its 25th birthday, then a new one might be in store. Most asphalt shingle roofs are ready to be repaired or replaced prior to that. And, if you installed a new roof over a layer of existing shingles, you may need a replacement after 20 years.
Calling a licensed and insured roofing professional may be the easiest and fastest way to find out the age of your roof. A roof inspector will look carefully at damage and will work with your insurance company to help repair damage that's covered under your policy.
If you want to investigate on your own prior to calling a roofing professional, here are a few additional tips for finding out the age of your roof:
Reach out to the previous owner to ask. You can check in with the seller's real estate agent to help you get their contact information. Information about the age of the roof should also be in the seller's disclosure document. This document provides details about the condition of the property that could negatively impact the value of the house.
Contact the roofer who worked on your home. If you know that your roof was recently replaced, you may be able to find the roofing contractor who completed the job. Dig around to see if there are any records in the home. You can also reach out to local roofing companies nearby. They may have records of the work done.
Look for a building permit for the roof. This solution works in some states, but not others, because a permit for work isn't always required. But, if you find the date a permit was filed, you should be able to estimate the roof's age. If you're working with a roofing contractor, they may be able to assist with this step.
Look at roof condition to estimate the age. You'll want to look for chipped or broken tiles (on a slate, clay or tile roof), or shingle curling and loose granules (on an asphalt roof).
If you're buying a home, you should always ask about the age of a home's roof before making a purchase. And, you should be aware of the signs you need a new roof. Otherwise, you may have to pay for a replacement before you're financially ready.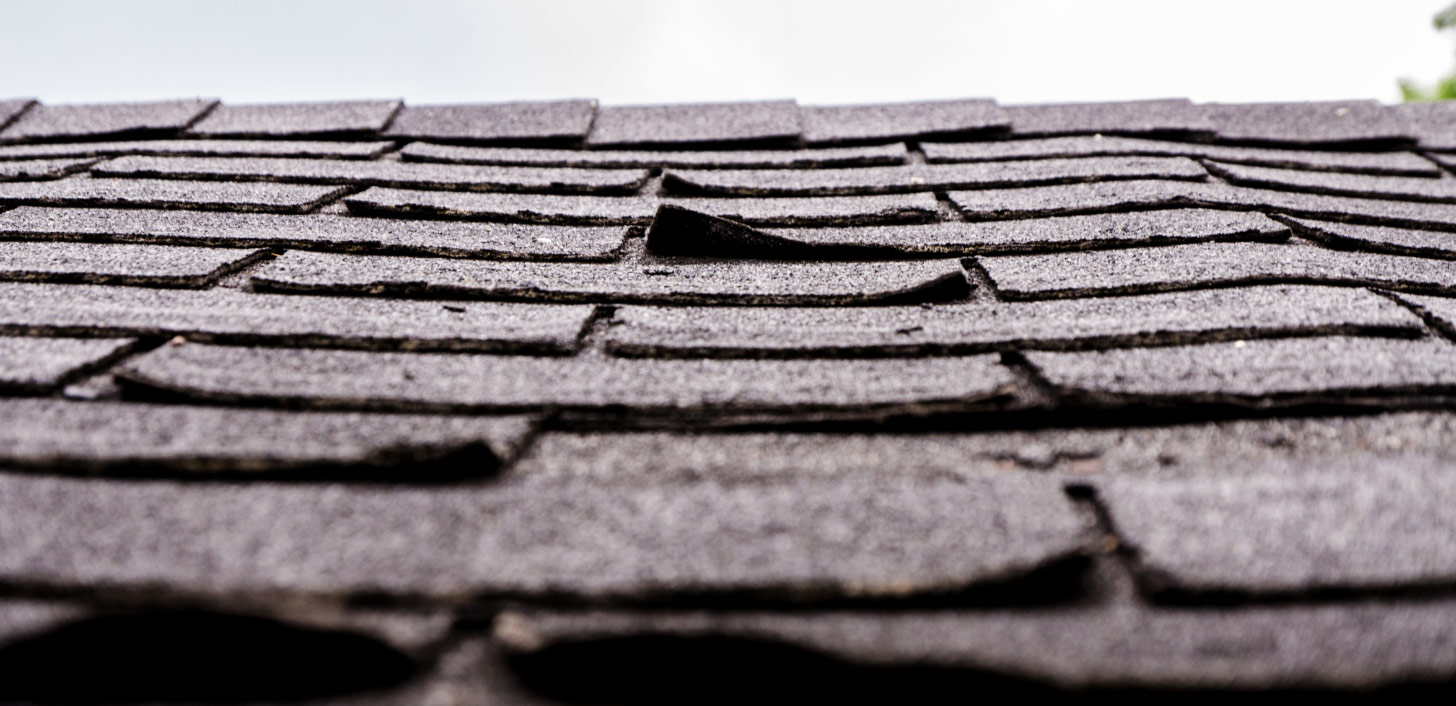 Sign #3: Your shingles are curling.
Take a good look at your roof's shingles. Do you see curling on their edges or in the middle? If so, that's a sign you may need a new roof soon.
Shingles tend to curl in one of two ways—either on their edges, called cupping, or in the middle, called clawing. When shingles are warped, they can leave your home at risk for leaks that can lead to other property damage to walls, ceilings, support beams, floor beams and joists. As soon as curling appears, keep the damage on your radar. You'll probably need to replace your roof within a few years. Call a roofing professional to be certain.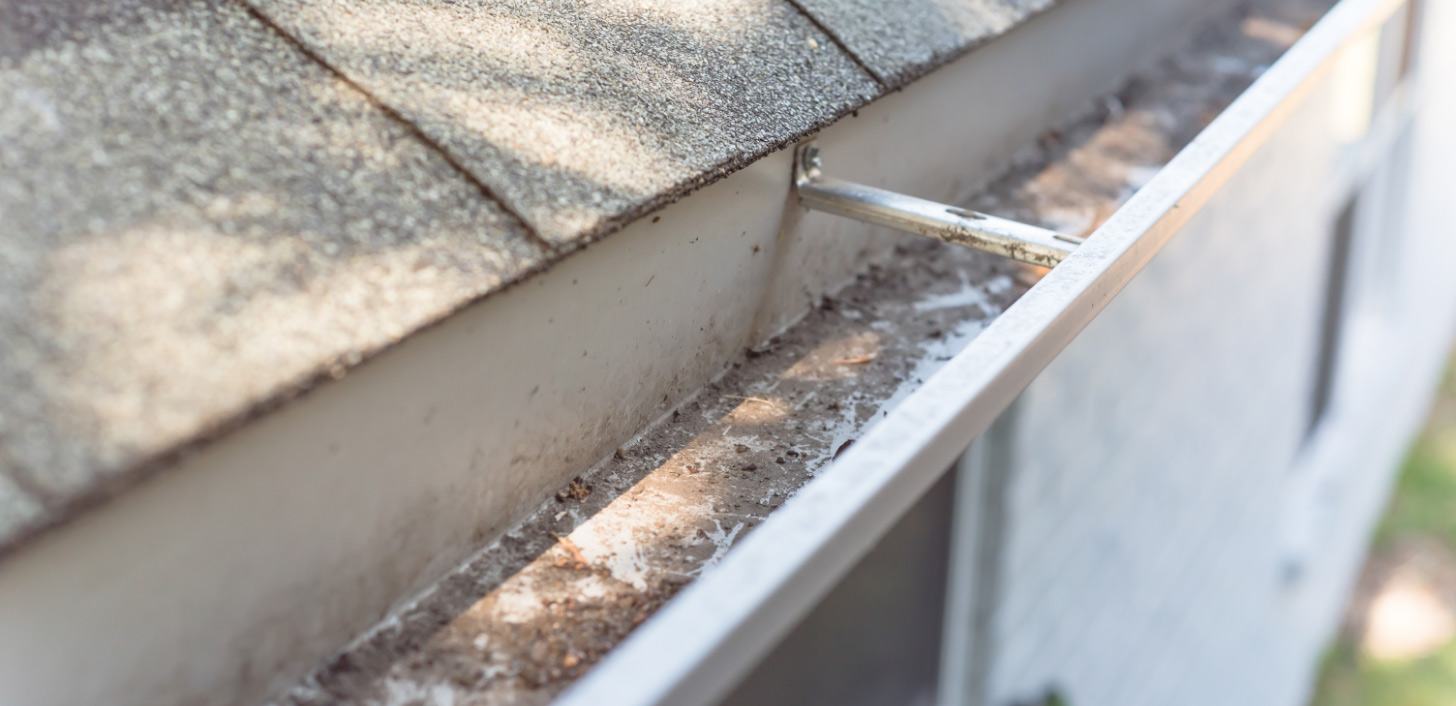 Sign #4: Granules are in your gutters.
If you're cleaning out your home's gutters and find granules, it may be time for a new roof, especially if your roof is over 10 years old. Granules are the crushed stone and other materials that are on top of your roof's shingles. They're designed to help protect your roof from excessive sun damage.
If you have a new roof and see loose granules, don't worry. That's part of a new roof installation, and it should improve over time. But, if your roof is at least a decade old and you see loose granules, it's time to call a professional for an inspection. You probably have a new roof in your future.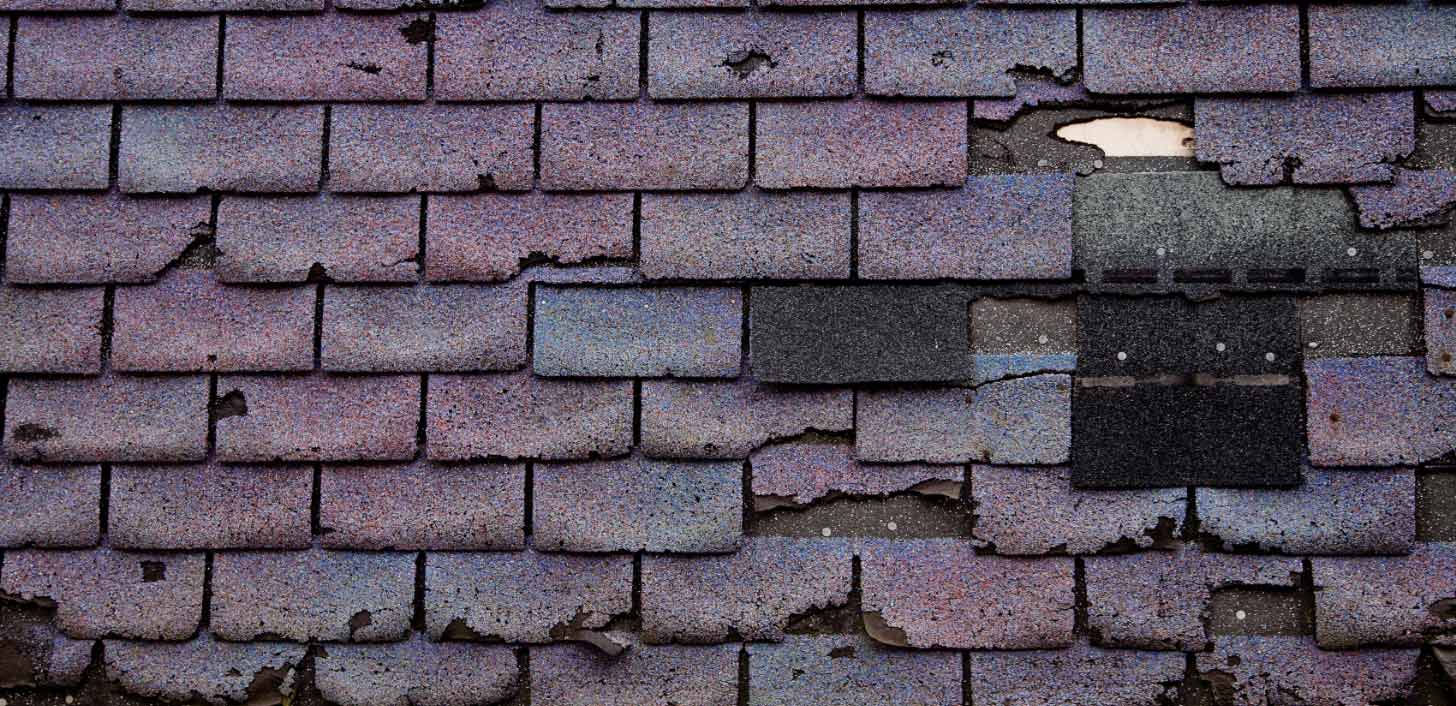 Sign #5: Many shingles are cracked or missing.
It's important to inspect your roof for cracked, missing or damaged shingles, especially after a hailstorm, excessive wind or if you experience an ice dam. Not only do ice dams prevent snow and water from running off the roof, but they can also damage your roof's shingles. If you see an ice dam, call a professional to remove it quickly.
Remember, a few cracked or damaged shingles usually can be repaired, but if your roof is full of damage, it's time for a full replacement.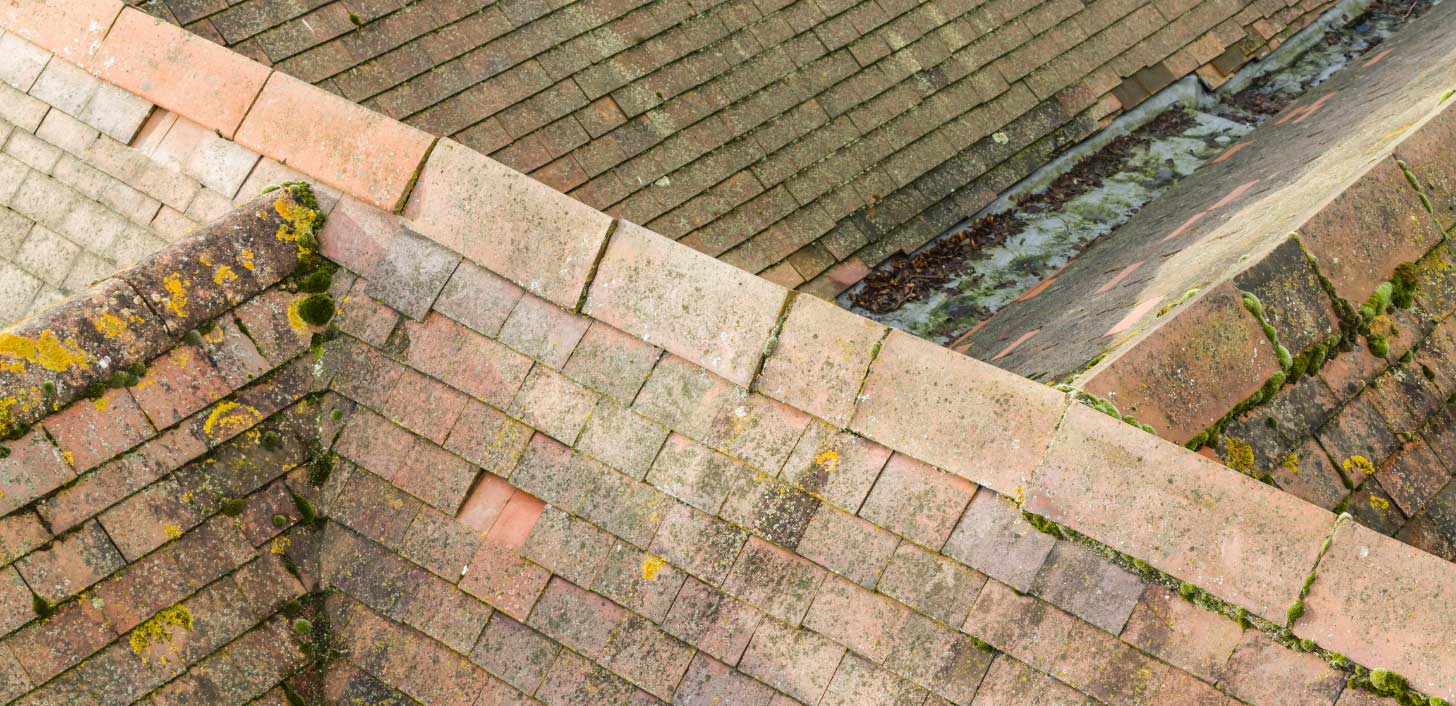 Sign #6: You see moss or algae.
If your roof looks green, it's possible that moss or algae has made its way into your shingles. Fortunately, this isn't an immediate reason to replace your roof, as long as there's no water damage. However, moss can damage your roof over time since it tends to keep the surface damp for long periods, increasing the risk of water getting under the shingles.
Many new shingles are resistant to moss and algae. But be careful not to wash or scrape moss off your roof on your own. This can actually cause more harm than good.
You think you need a new roof. What now?
Don't panic. Most homeowners need to replace their roofs eventually. It's part of regular home maintenance. And, a new roof is an important investment in your property. Installing one can actually save you money in the long term.
Many home insurers will offer discounts off of your premium just for replacing your roof. In addition, a new roof has the potential to save you thousands of dollars in property damage that could be caused by a storm that results in water damage in your home.
If you're convinced your home needs a new roof, start getting quotes right away. To help save money, you can:
Try hiring a roofing professional in the off-season.
Consider energy-efficient options (there may be federal, state and local government incentives in your area for choosing energy-efficient roofing).
Consider getting multiple quotes to find the roofing professional who fits your needs and budget.
Try to learn as much as you can about replacing your roof. By doing your own research, you'll learn valuable information that will help give you a better idea of what to expect throughout the process.
And remember, investing in your home's roof is almost always a good idea. It may seem costly now, but it can save you a major hassle and money in the future.