Home Fire Prevention and Safety Tips
Fire is one of the most disastrous and life-threatening things that can happen to a home. In 2021, U.S. fire departments responded to 361,000 home fires, according to the National Fire Prevention Association. These resulted in:
2,880 fatalities
11,500 injuries
Nearly $9 billion in property loss
According to Ready.gov, a small flame can develop into a major fire in less than 30 seconds. In just two minutes, a fire can become deadly. In less than five minutes, an entire house can become engulfed in flames. You can prevent fires in your home by following these safety tips.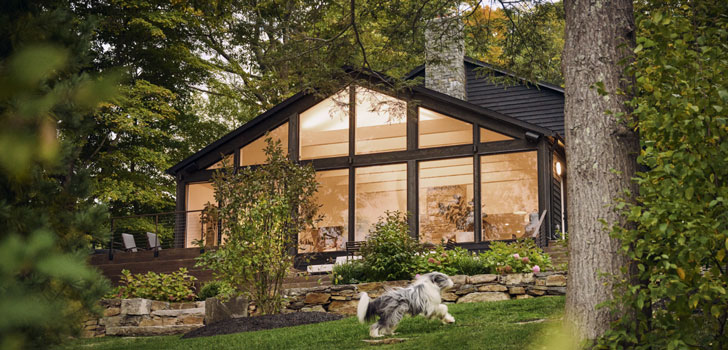 Start here with fire safety at home
Install smoke alarms on every level of your home and outside every sleeping area. Test them once a month and replace the batteries at least once a year.
Install a carbon monoxide alarm in a central location outside each sleeping area.
Make sure everyone in your family knows how to call 9-1-1.
Teach children what smoke and carbon monoxide alarms sound like and what to do when they hear one.
Talk to children regularly about the dangers of fire, matches and lighters − and keep them out of reach.
Make sure your house number is easily readable from the street, even at night.
If you smoke, do it outside. Choose fire-safe cigarettes. Use deep, sturdy ashtrays, and douse cigarette and cigar butts with water before disposal. Never smoke in bed, when drowsy or medicated, or if anyone in the home uses oxygen.
Keep a fire extinguisher in your kitchen.
Create a fire prevention schedule.
Make sure you have the right insurance protection to repair or rebuild your home, and replace your personal belongings, if you experience a fire.
Cooking
Cooking is the leading cause of house fires. Take these fire prevention actions to stay safe.
Stay in the kitchen when frying, grilling or broiling food. Stay in your home while simmering, baking, roasting or boiling food.
Wear short, close-fitting or tightly rolled sleeves when cooking.
Keep the stove area clean and clear of pot holders, towels, curtains, bags and anything else that can catch fire. 
Use a timer to remind yourself that you're cooking.
If a fire starts in a pan, put a lid on it to suffocate the flames. Never pour water on grease fires.
Keep grills a safe distance from the home, and allow cool-off time before leaving a grill unattended.
Heating
Heating equipment is the second leading cause of home fires, with many starting because of poorly maintained furnaces, wood stoves or chimneys. Pay attention to your heating systems to help ensure home fire safety.
Once a year, have your fireplace and chimney or wood stove professionally inspected and cleaned. Also have a professional check your furnace to make sure the parts aren't cracked or rusted.
Never use a stove range or oven to heat your home.
Only buy heaters evaluated by a nationally recognized organization, like Underwriters Laboratories (UL). Make sure your portable space heater has a thermostat control, and will switch off automatically if it falls over.
Keep combustible objects at least three feet from the furnace, fireplace, wood stove or space heater.
Never leave fires unattended, candles burning or portable heaters on while asleep or in another room. 
Electrical and appliances:
Electrical appliances and lighting equipment account for the third leading cause of home fires, and have the biggest impact on direct property damage. Avoid disaster with these fire safety tips.

Check the electrical wiring throughout your home. In some cases, you may simply need to replace a switch in the wall. In others, it might be necessary to have a professional rewire certain areas, or the entire residence.
Replace all worn, old or damaged cords, and don't run cords across doorways, or under rugs or furniture.
Make sure electrical outlets have cover plates and no exposed wiring.
Avoid overloading outlets or extension cords. Plug one heat-producing appliance only into each outlet.
Wildfires
Not all fires are caused by human error or negligence. Each year, hundreds of homes are destroyed by wildfires. In fact, 4.5 million homes in the U.S. are at high or extreme risk for wildfires. While more than 2 million are in California, wildfires aren't just a problem out west. The warming planet raises the possibility of major damage in other parts of the country, too.
Fortunately, there are things homeowners can do to reduce their wildfire risk. Check out the steps you can take to keep your family and your property safe.
The inclusion of non-Amica companies, products, services or statements herein ("Third-Party Content") is for general informational purposes only and does not constitute a recommendation or endorsement by Amica Insurance. Policies, views, opinions or positions of Third-Party Content expressed herein are those of the authors and do not necessarily reflect the policies, views, opinions or positions of Amica Insurance. Amica Insurance makes no warranties, express or implied, as to the accuracy and reliability of Third-Party Content.