Navigating Through Loss and Grief With the Empathy App
Amica is proud to partner with Empathy, a user-friendly app that combines technology and human care to provide support and guidance for grieving families after a loved one's passing. Empathy functions as a support system for loss, and helps those left behind to cope with, deal with and plan for the complexities that follow the death of a loved one.
The Empathy partnership
On average, families spend 13 months settling a loved one's affairs; that can extend to 20 months if the estate undergoes the entire probate process. Amica recognizes that while life insurance plays a vital role in alleviating financial strain, families often require more support to deal with their new financial, legal and administrative responsibilities.
Amica's own focus on understanding and being sensitive to our customers' needs by putting ourselves in their shoes is in perfect harmony with Empathy's mission: to provide human-centered care to bereaved families. Loss is universal, and the reason why Amica is there for our customers in the moments when they need us the most.
Challenges
A loved one's passing is an emotional time that can be extremely challenging for their family and friends. Those in mourning for a recently deceased spouse, sibling or parent can be overcome by shock and confusion, leading to sadness and depression. While experiencing profound grief and sorrow, there comes an additional burden for the ones left behind – tasks and responsibilities that need to be managed. These include everything from planning a funeral and writing an obituary to settling an estate and dealing with probate. Having to deal with a wide range of practical, legal and logistical matters while experiencing the shock of grief can seem overwhelming to a loved one's family. Those dealing with the inevitable or sudden absence of a friend or family member can often feel lost when it comes to what they're experiencing. The Empathy app can help the family sort through their burdens, arrangements and emotions.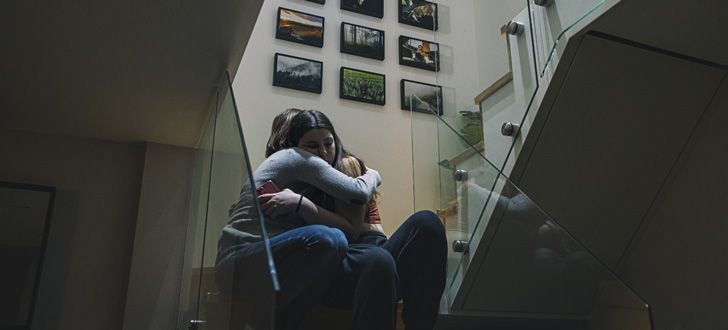 What the Empathy partnership offers
The Empathy app assists users in navigating their loss, helping them to face the challenges bereavement brings with on-demand support. It helps users with the hardest tasks and acts as a support system for loss.
It offers users:
Personalized action plans with step-by-step instructions tailored to their specific losses
Grief specialists and other resources to help them in healing when they need them
Assistance in navigating estate settlement
Time-saving tools that simplify tasks like paperwork
Content on bereavement, like in-depth articles and webinars
Around-the-clock help from a Care Team expert, who understands what they're going through.
Maybe most importantly, the Empathy partnership offers families connection with others who have experienced what they're facing in the form of peer-to-peer communities. Connecting with others during a period of grieving can help those left behind feel less lonely and isolated.
Grief is a fundamental human experience, and the Empathy app sees users through their loss by leveraging technology to offer understanding and support.
The Empathy app uses technology to build upon the human connection.
Who is eligible
Amica knows that grief can seem insurmountable, but support, guidance and direction can help lessen the pain caused by the death of a loved one. That's why Amica's Empathy partnership offers the app free of charge to the beneficiaries of our life insurance policyholders, and all of our employees.
It's about you
At Amica, empathy is paramount. The Empathy partnership is just one more way Amica understands and focuses on the needs of our customers.
For more information, visit Empathy.
ALIC97223 Jan-28
The Empathy app and Care Team provide best practices, guidance and support tailored to our understanding of your needs. We do not provide legal, financial or accounting advice, nor do we provide mental health diagnosis or treatment. We recommend you consult a professional on such matters.
The inclusion of non-Amica companies, products, services or statements herein ("Third-Party Content") is for general informational purposes only and does not constitute a recommendation or endorsement by Amica Insurance. Policies, views, opinions or positions of Third-Party Content expressed herein are those of the authors and do not necessarily reflect the policies, views, opinions or positions of Amica Insurance. Amica Insurance makes no warranties, express or implied, as to the accuracy and reliability of Third-Party Content.