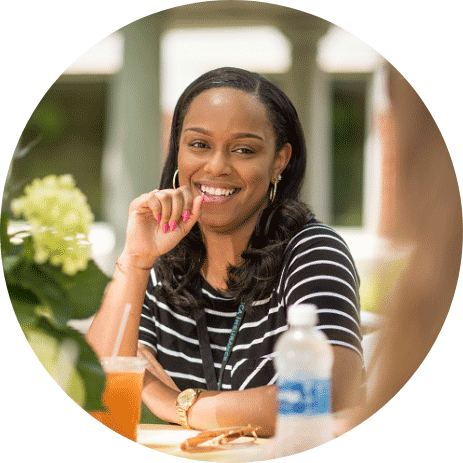 Sharona R.
Relocation Coordinator
Moving can be one of the more stressful events in a person's life. Now, picture moving for a new job. It's stress compounded.
That's where Sharona, a Relocation Coordinator in Amica's Human Resources department, comes in. For transplanted employees, she's the dependable facilitator who makes sure that everyone's move goes smoothly.
What's a nine to five day like for a relocation coordinator?
"Moving, especially relocating to another place, is like [one of the] top five stressful things, right? So it's trying to make that process as smooth as I can for the employee. It's working with our vendors and having a conversation. Because every relocation is different, and a lot of people just want to have that one conversation with you and they've got it from there. They're like 'All right. This is what I need to do. Great. I'm done.' And then others, they want you to walk them through, each step of the way."
Sharona uses positivity as a tool to help her stay grounded and focused when obstacles arise in her workday.
Sharona oversees what's become an annual tradition at Amica – the table tennis tournament between Human Resources and Corporate Communications. She acts as an organizer and referee during the fierce interoffice competition that began as a notion to boost employee engagement and has grown into a treasured tradition.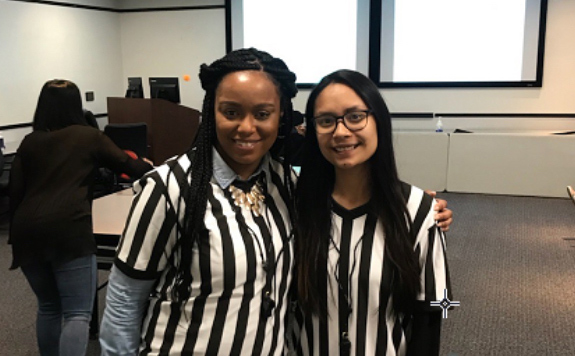 Her favorite quote, after all, is "Change your mindset, Change your life," which is also the title of the motivational book by Angelique Bochnak, PHD.
Sharona, the proud mom of a nine-year-old son, uses that quote as a mantra for when she faces obstacles in her day-to-day work.
"Literally, I feel like you can do anything as long as you have the mindset of hey, I can do this. The quote is on my desk and I keep it there for when I'm having those days when you just keep getting stuff thrown at you."
Her coworkers in Human Resources offer her strong support. They're what she likes most about working at Amica.
"Human Resources is a very busy place. There's always something going on. There's always something that needs to be done. But working with the coworkers that I have makes the day go by a lot easier."
"I think it's the positivity we all have. Human Resources is confidential, serious work. But you wouldn't know it based on the individuals who work in HR. We're really kind of laid back, down-to-earth people. We try to make the best of it and collaborate and find solutions."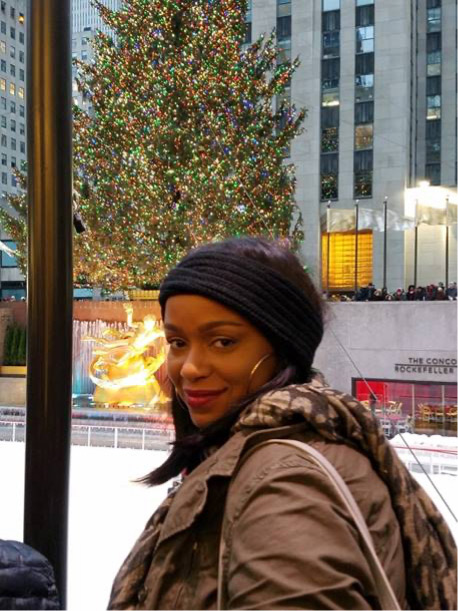 Favorite city?
I'm a foodie, so the cities that come to mind are cities with restaurants everywhere. I really enjoyed my time in Houston. Houston is, first of all, the weather. And there's just food everywhere, on every corner. I'm like - this is amazing. New York City, as well. There's a certain energy in New York City that you can't get anywhere else. I don't know if it's the large quantity of people in a small place, but it's just a lot of good energy that I find when I go there and, of course, food.
Do you have a favorite book?
Right now, I'm really big into audiobooks. My favorite book would probably be "The Four Agreements" by Don Miguel Ruiz. It's about these four agreements of how we should live our lives. Being impeccable with your word, putting all of your effort into it.
What do you like to do for fun outside of work?
Currently I'm moving. So I'm in this home decor stage where I feel like I should be on HGTV. I definitely like a good book. I like to go to restaurants with family and friends to try new things. You may find me at a Target on a weekly basis. And then, of course, spending time with family and friends and my son. He's at this very like active stage in his life. So just kind of following him along and seeing where he takes me.