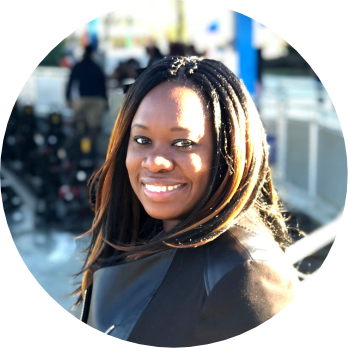 Carla C.
Claims Supervisor
Carla is hard at work – both in her role at Amica and as a volunteer in the community. As a Claims Supervisor, a big part of Carla's job is assisting her team in delivering the best possible customer service.
"Right now, I feel my role is making sure that my team members are able to put their best feet forward. I believe that if employees are in a happy place, then they're going to give the kind of amazing service to our customers that they deserve."
Born in St. Andrews, Jamaica, Carla moved to Orlando when she was eight years old.
When she's not helping her team "put their best feet forward," she's usually out helping in the community.
Carla has taken advantage of Amica's volunteer opportunities at every branch she's worked at. Her most recent Amica-sponsored volunteer work included walking to support the Colon Cancer Coalition.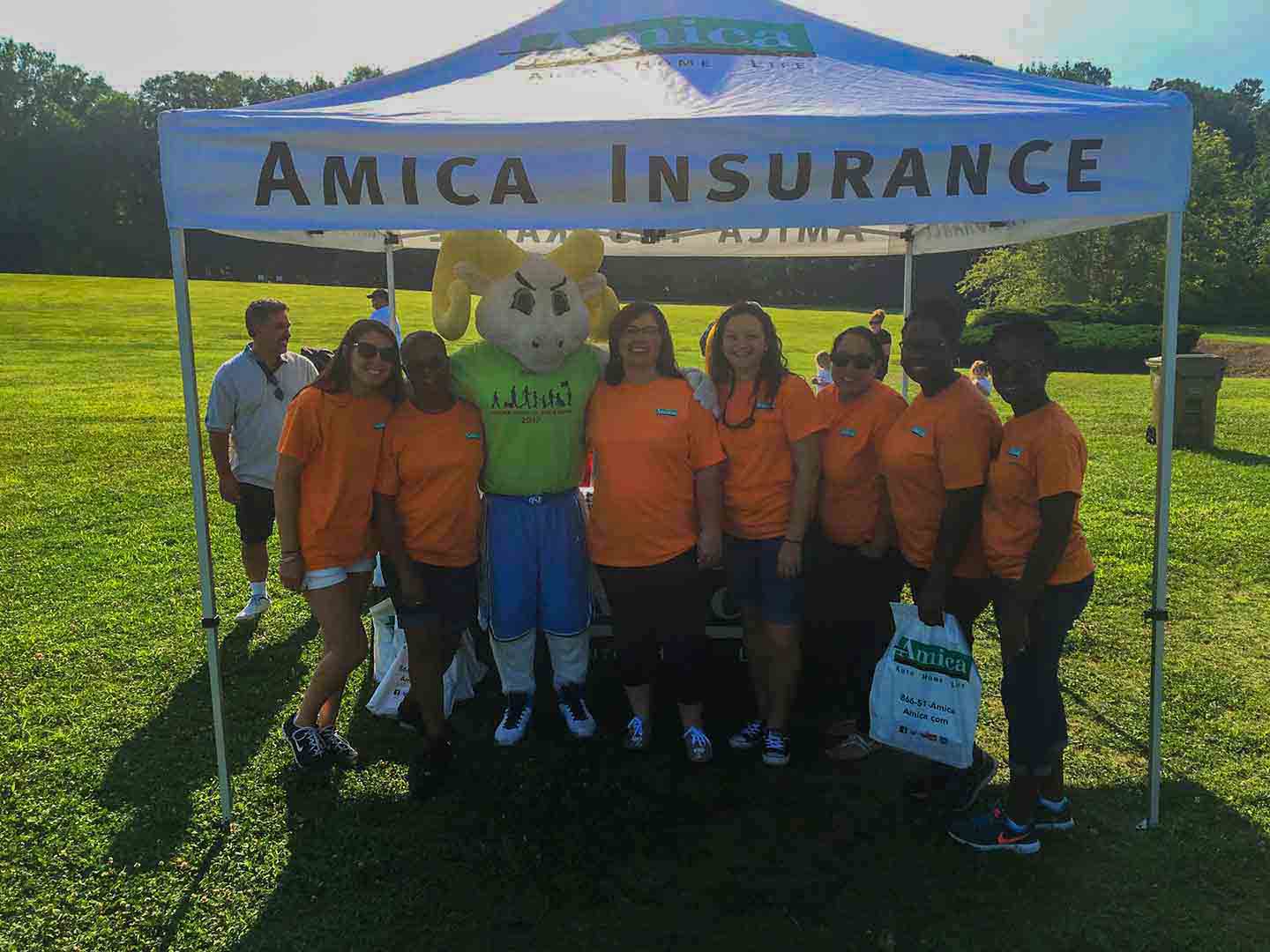 "I love giving back," she professed.
When she worked at Amica's Raleigh office, Carla took advantage of that community's many volunteer opportunities. She took part in events for kids at Raleigh's Marbles Kids Museum, cleaned up city parks and trails, helped run community drives and volunteered at festivals. She also worked on multiple fundraisers with the Raleigh Jaycees to support the Good Fellows Club in helping underprivileged kids buy Christmas presents for their families.
Carla joined the Amica family in 2013. At Amica, she says, she has discovered a treasure trove of possibilities.
"It's the ability to grow and move into different departments if I wanted to. Having that encouragement from upper management and even having access to our Jurisdictional Officers is pretty phenomenal. I don't think a lot of companies give you that kind of access to people who are in those higher positions. Just seeing them and knowing that one day you can actually reach that goal," she enthused.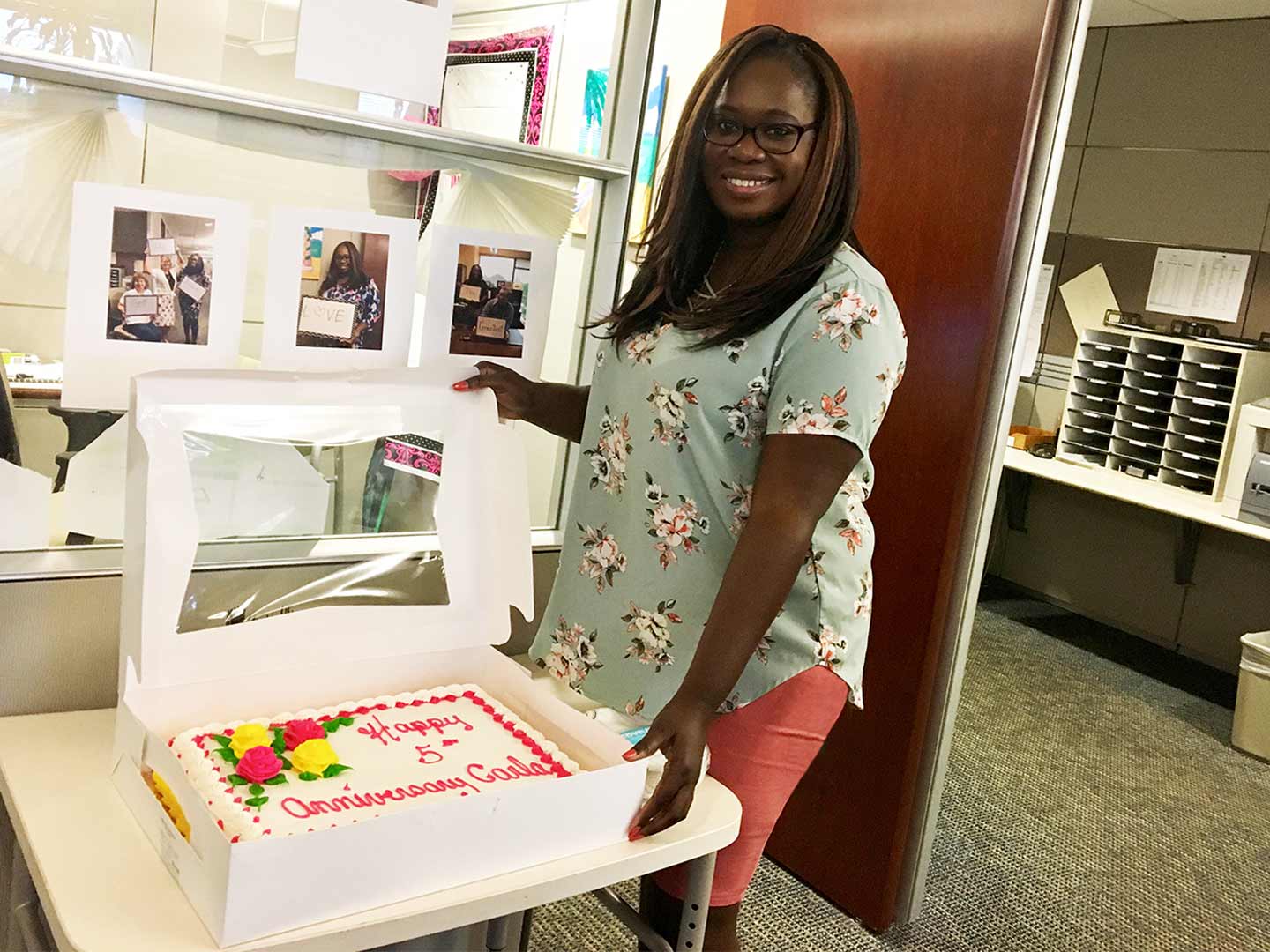 The professional opportunities that Carla discovered were available to her when she joined Amica included acceptance into Amica's Future Leaders Program. She trained for seven weeks in Rhode Island in January 2015 and said that the program was "well worth it."
Her favorite part of working at Amica is "having the ability to affect people."
"I've been able to work in three different offices within a six-year period, and had the chance to go to Home Office a lot of times. Just getting a chance to meet people and having them influence me and thinking about having a good influence on others. Just being able to affect people in a really good way, to help facilitate change in the right direction."
Favorite city?
"I really loved London when I went there in 2016. My mom lived there for a while.  She was able to show me places she used to go. It just felt like I had always been a part of this place that I hadn't yet had a chance to go to."
Do you have a favorite quote?
"It's from a song by a group called Floetry. It says, 'The sunshine always is.' To me, regardless of how dark it is, the sun is shining somewhere. So stay positive and keep moving forward."
What's first on your bucket list?
"I really want to travel and see different parts of Africa. To go from Morocco to South Africa, and everywhere in between. I would love to go to Ghana and Ethiopia and just absorb some of that richness and culture."
Favorite Amica memory?
"My favorite memory would have to be my last day of training with Amica employees from all across the country in the Future Leaders Program. I felt like we had all became super-close in those seven weeks. We've all managed to stay in touch, despite going through training four years ago."
What do you think is the most important quality needed for success at Amica?
"I'd have to say being open and adaptable, because things change constantly, and as a company, we're going through changes now."