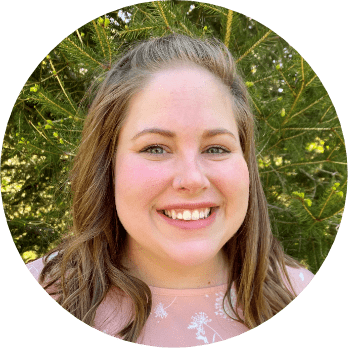 Anna C.
Senior Service Center Representative
If there is one word that sums up Anna's connection to Amica, it's lineage. A Senior Service Center Representative in Service Center Operations – East, Anna's aunt, father and grandfather have all worked at Amica until retirement.
What's another word that describes Anna's relationship to Amica? Pride.
"I'm proud to work for this company," Anna said in a recent interview.
Anna's job responsibilities relate to a question many consumers might have after calling a business – "Do they really listen in on these calls for quality purposes like the recording says?"
Yes. That's exactly what Anna does.
"I'm a lane lead in the Service Center. That recording at the beginning of every call that says, 'Your call may be recorded for quality assurance?' I'm that quality assurance. I listen to a lot of calls. I do critique work on files, especially for the new representatives who come into the Service Center because the Service Center is one of the fastest-growing departments right now. So it's fun," she said.
And what is it about her role that she feels specifically helps our customers?
"It's making sure that our customers are receiving the exceptional service that they expect from Amica," she said.
"The integrity that Amica stands for and what we have as a product is just… I mean, there's nothing better. We're the best. I'm very proud of that, and being able to provide that to our customers is awesome," she enthused.
That pride comes from a long line of Amica heritage. Anna's grandfather, Hugh, was a branch manager in Amica's office in Portland, Maine, retiring in the 1980s, and her aunt, Amey, recently retired from the Central Massachusetts Office.
Anna's father, Peter's, position with Amica saw their family moving to a variety of cities.
"He started in Providence. But he went from Chicago to Baltimore to Rochester to Dallas to here. I was born in Baltimore. And I have a sibling [born in each of those cities], except for Providence."
The pride she takes in her Amica lineage is evident in her work with Service Center Operations.
Anna was touched being with her father and the rest of her literal Amica family at his retirement ceremony in 2017.
"It was really cool to stand up with him and be proud of that family tie to Amica," she explained.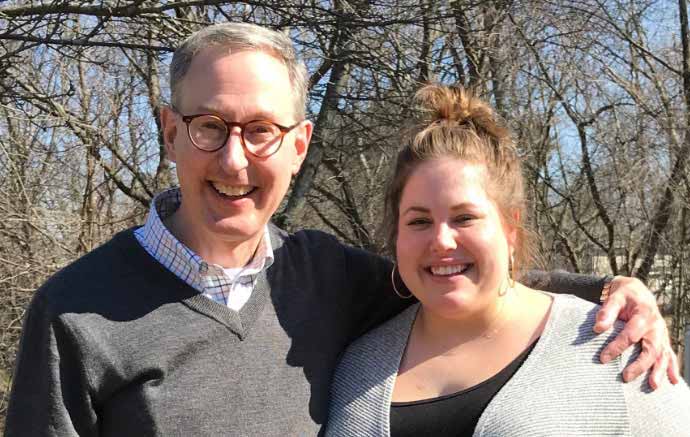 Anna feels that flexibility is a must-have quality when it comes to working at Amica.
"In an industry that is changing, you need to have flexibility and the know-how to move and go with what the job entails. Because when I started three years ago in the Service Center, it was very different than what a representative is doing now, because we've had to move with the tide of what is happening in the industry."
Speaking of flexibility, Anna embraced that quality within herself when it came to the year-long physical fitness journey she went on in 2019. She's lost almost 100 pounds.
"I go to the gym quite frequently, in the morning. So I do that, eating healthy things and researching and learning how to cook healthy. I'm going to do it right," she said. "So learning to work out and have fun with it – that was a huge thing that I did in 2019. I was never a gym person before, and now I very much am. I enjoy it."
When she's not at the gym, Anna uses her spare time (and her Amica Volunteer Day) to give back to the community around her.
"I volunteer with Young Life, it's a high school mentoring organization. I was involved with it when I was in high school. They mentored me. I was a mentor at one point, but my schedule doesn't allow for it now. So I do more behind-the-scenes work – I help with their annual fall fundraising event. They call it a friend-raising banquet."
Anna's continued focus in the office, the gym and the community has helped to further her family legacy and make her Amica Family proud.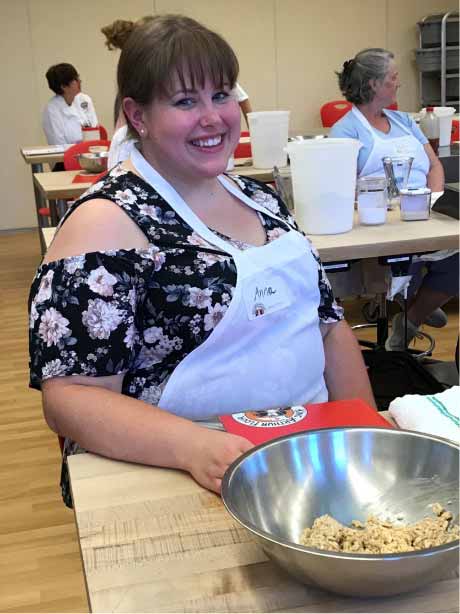 Hidden talents?
"I know a lot of random facts. I hold on to things well. I would do really well on 'Are You Smarter Than a 5th Grader?'"
Favorite book?
"I have a few, but my two favorites are 'Pride and Prejudice' and 'Little Women.' My grandfather gave them to me when I was little. He wanted to make sure I read stories where the main characters were strong, independent women."
Favorite quote?
"'Try your best to make goodness attractive. That's one of the toughest assignments you'll ever be given.' It's from Mr. Rogers, and it's the wallpaper on my computer."